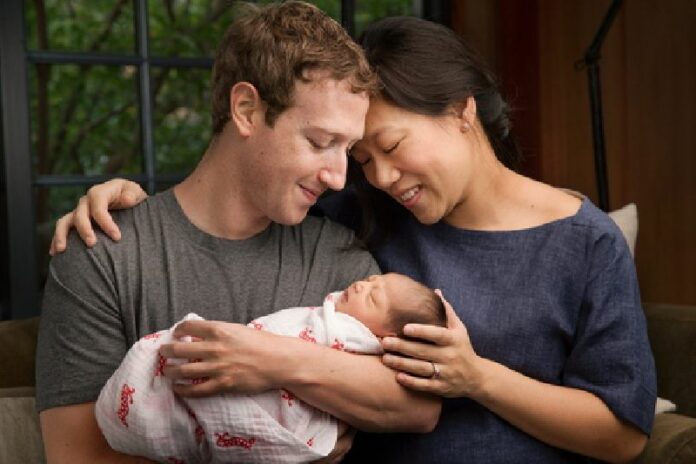 LOS ANGLES — Facebook founder and chief executive Mark Zuckerberg and his wife Priscilla Chan celebrated the birth of their daughter Tuesday with a "small contribution" to their charity – 99 percent of their shares in the world's largest social network.
In a long, personal Facebook post addressed to newborn Maxima Chan Zuckerberg, the new parents pledged to give nearly all their controlling stake in Facebook to their Chan Zuckerberg Initiative during their lifetimes to fund efforts in education, health and building stronger societies.
The stake is currently valued at about USD$45 billion, Zuckerberg said. In a filing with the US Securities and Exchange Commission, Facebook made clear that the 30-year-old billionaire plans to maintain his majority control over Facebook for the foreseeable future, selling or donating no more than USD$1 billion worth of Facebook shares per year for the next three years
"We know this is a small contribution compared to all the resources and talents of those already working on these issues," Zuckerberg wrote. "But we want to do what we can, working alongside many others."
Zuckerberg and Chan have already made significant donations to charitable causes, pledging USD$25 million to the fight against Ebola in 2014 and USD$100 million to the Newark, New Jersey school system.
Story: DPA