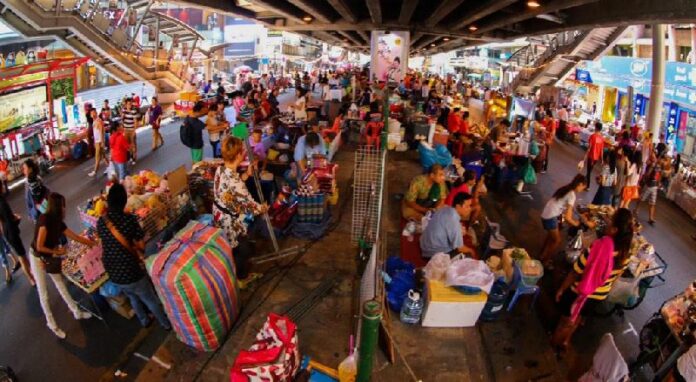 BANGKOK — Hundreds of vendors will converge on Silom Road for the return of a walking street market on Dec. 20.
Lanes in both directions of Silom Road, from Sala Daeng intersection down to Naradhiwas Road, will close twice each month beginning Dec. 20 for folks to walk and shop in the road.
The walking street market, first ran as a pilot in December 2014, hasn't been held since May. It was a concession from city hall to the vendors it forced out in a 2014 "clean up" campaign intended to improve traffic and walkability as part of the junta's bid to "reorganize" the capital city.
The pedestrian market will run from 3pm to 9pm bimonthly on Sundays: Dec. 20, Dec. 27; Jan. 10, Jan. 24, Feb. 7, Feb. 28, March 6 and March 20.
More than 1,724 vendors reportedly registered at the Bang Rak district office last week. Due to the overwhelming interest in hawking goods at Silom Walking Street, vendors drew lots for permits to sell during the four-month season. About 200 vendors will set-up shop for the opening day.
The Walking Street was held 18 times earlier this year and received more than 7,000 visitors per day, according to Bang Rak district.
Those interested in checking it out are encouraged to take public transportation; BTS Sala Daeng and MRT Silom will bring folks right to the action.
To reach us about this article or another matter, please contact us by e-mail at: [email protected].