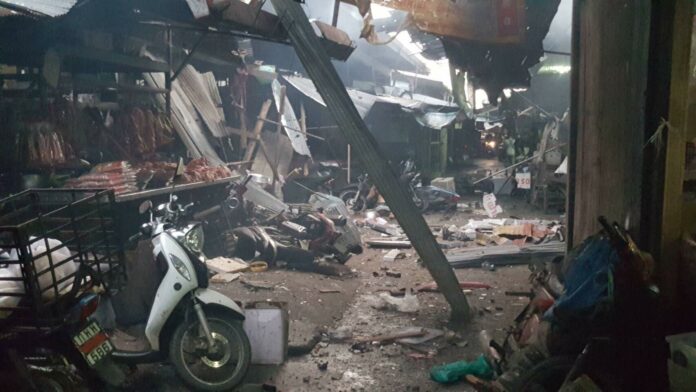 YALA — Police say three people have been killed and 18 injured by a bomb that exploded in a market in southern Thailand.
Police Lt. Eakapong Rattanachai said an attacker parked a motorcycle rigged with explosives near the market and bought goods there to blend in with the crowd Monday morning in Yala province.
Eakapong said the motorcycle bomb exploded when the attacker left the market area, killing three and injuring 18.
Yala is one of Thailand's three southernmost provinces where Muslim militants have waged a yearslong insurgency.
The three provinces are the only ones with Muslim majorities in the predominantly Buddhist country.
More than 6,500 people have been killed in the violence since 2004.