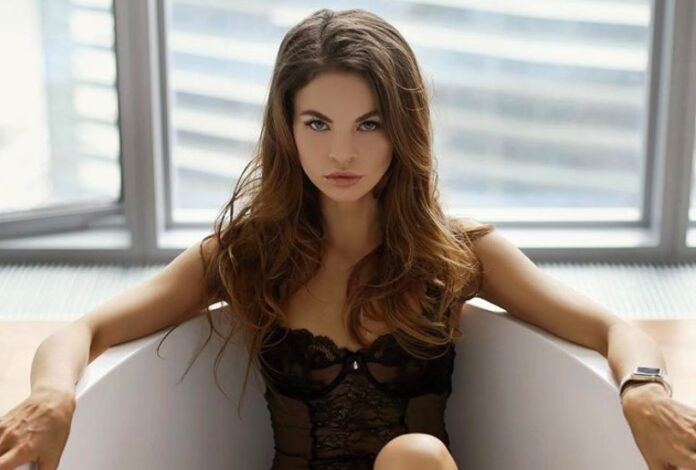 CHONBURI — A Belarusian woman and her Russian "sex instructor" associates could be freed from ongoing detention if charges against them are not brought to court in the next few weeks, a court official said Friday.
Self-styled "oligarch huntress" Anastasia Vashukevich, who claims to have compromising information about the 2016 US election, and her accomplices were charged with prostitution and criminal conspiracy to back in April. The charges were still under investigation as of today and have yet to reach the prosecutor's office.
Under Thai law, suspects can held in custody for up to 84 days while police and prosecutors prepare cases against them. If prosecutors do not indict them within that time, the suspects must be released, said Krissana Boonthiam, director of the Pattaya Provincial Court.
Read: Sex Instructors Teasing Trump-Russia Evidence Shift Blame to US
"They are still under remand," Krissana said. "There has not been any indictment … It's still under police investigation."
Vashukevich and nine others were arrested in Pattaya in late February after police crashed their "advanced sex instruction course." They have since been held at Bangkok's immigration detention center.
A previous charge of illegally working in the kingdom without permission was dismissed by the court in April, but police slapped them with counts of pandering and conspiracy.
Known on Instagram as Nastya Rybka, Vashukevich's affair with a married Russian oligarch and Putin ally mixed up in the investigation into alleged Russian meddling in the 2016 US election inflamed the Kremlin after it became the subject of a video by Alexei Navalny, the putative head of Russian opposition.
Vashukevich said she would contest any effort to deport her and her "sex coach," Aleksandr Kirillov (aka Alex Lesley), back to Russia, citing fear for their lives. Instead, they said they were offering US officials what they say is relevant evidence if they help shield them from deportation.
That attitude seemed to have changed by April at their last court appearance, when they shifted blame to US officials, namely the US FBI, for their ongoing detention.
Related stories:
Sex Instructors Teasing Trump-Russia Evidence Shift Blame to US
Read Letter Offering Evidence of Russian Meddling Just Delivered to US Embassy
Russians Offering US Election Secrets For American Protection Moved to Bangkok
Russians Claiming Dirt on Trump in Legal Limbo
Russians in Thai Jail Offer Secrets on Trump Election For US Asylum
Pattaya Cops Crash Sex Class by Russian 'Sex Guru' and 'Oligarch Hunter'