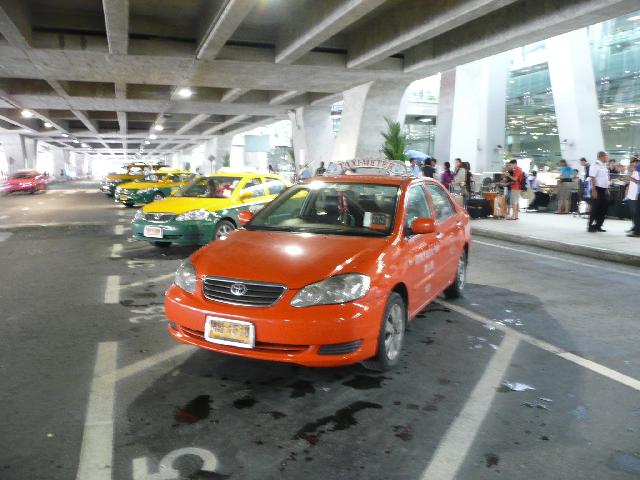 BANGKOK — Transport officials on Wednesday punished a taxi driver after he allegedly watched a movie's sex scene in full view of his female passenger last week.
After complaints of the incident gained attention on social media, Wirat Promthai was fined 1,000 baht for "causing a nuisance to a passenger" and another 1,000 baht for not wearing his uniform while driving. The driver maintained he had no ill intent.
"I had no ill intent, because I love this job," Wirat told reporters Tuesday, adding that he's been a cab driver for 15 years.
Transport official Sukree Jarubhumi said Wirat had no prior record of misbehavior or complaints from his passengers.
Officials said the incident took place Aug. 10 after Wirat picked up an identified passenger from Thonburi. Details of the encounter were first shared by a Facebook page dedicated to publicizing complaints about taxi drivers.
Speaking to reporters yesterday after he was questioned by transport officials, Wirat said he started watching the movies to relax in traffic before a woman hailed his cab. He said he did not intend to show the lewd scenes to his passenger.
Wirat also said he was not wearing a uniform because it was nearly the end of his shift.