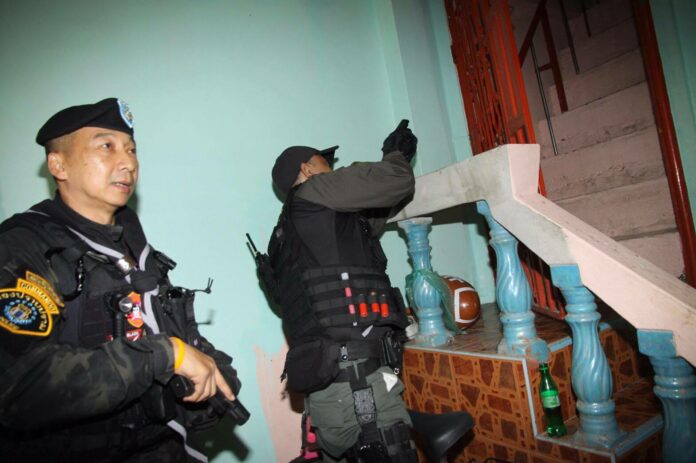 BANGKOK — The government on Monday announced the formation of a new police force tasked with protecting the monarchy.
The Special Service Division unit consists of police commandos transferred from the Crime Suppression Division. Their jobs include providing security to the Royal Family members and collecting information on "individuals or groups whose behaviors pose a threat to the national security and His Majesty the King."
The taskforce must also carry out "royal wishes" from His Majesty the King, according to the announcement published in the Royal Gazette.
Heading the new commando teams is Col. Torsak Sukvimol, who said in an interview with Matichon that the force consists of 1,600 officers.
Torsak said he handpicked all members based on their "attitude and loyalty [to the monarchy]." Those chosen have completed training in parachuting, assault tactics and VIP protection, the police colonel said.