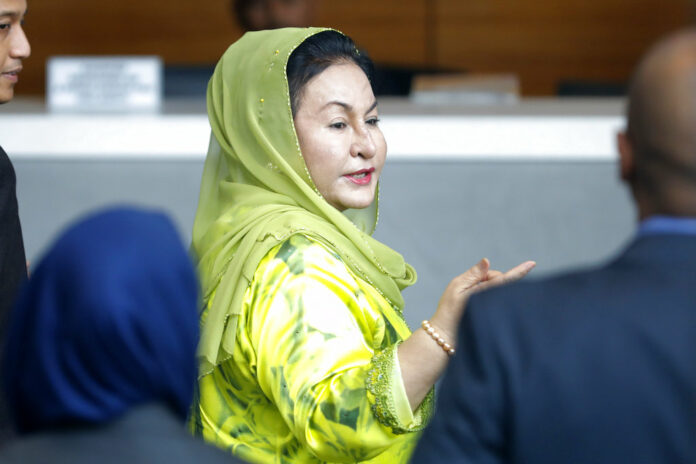 KUALA LUMPUR — The wife of Malaysian former Prime Minister Najib Razak is being grilled by the anti-graft agency for a third time over a massive graft scandal involving the 1MDB state investment fund.
Rosmah Mansor smiled at reporters Wednesday but didn't speak as she was escorted into the agency's building. Her presence for a second time in a week at the agency fueled speculation that she could soon face criminal charges like her husband.
Najib has pleaded not guilty to multiple counts of money laundering, corruption, abuse of power and criminal breach of trust over the 1MDB scandal and will face trial next year. Rosmah was first summoned by the agency on June 5 and again just a week ago, when she was questioned for nearly 13 hours.