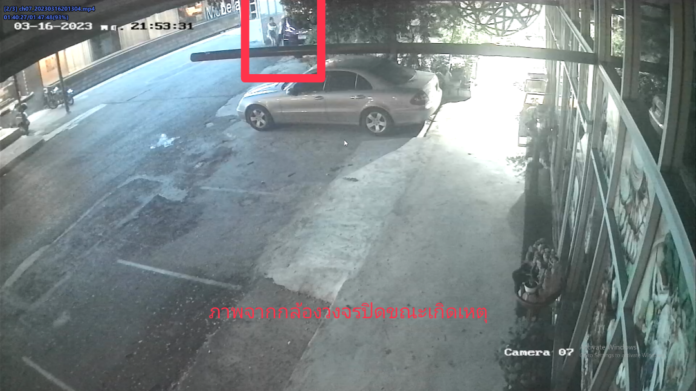 BANGKOK — Police on Sunday said three Chinese nationals were arrested in connection with the abduction of a compatriot in Bangkok earlier this week.
Deputy metropolitan police commander Noppasin Poonsawat said three suspects, identified as Chinese nationals Ran Xiaoyong, Nie Lijiao, and Zeng Bo, were apprehended at a hotel in the border town of Aranyaprathet this morning. They were transferred to Bangkok and charged with extortion and unlawful detention.
Security camera footage shows the victim being lured to a van by a female suspect in front of a restaurant in Bangkok's Thonglor area on Thursday night before two men approaching the victim and forcing her into the van.
The captors then restrained the victim and demanded a 200,000 USDT (6.8 million baht) ransom in cryptocurrency, which the victim eventually transferred 8,014 USDT (around 270,000 baht) and 250,000 yuan (1.2 million baht) to the captors' accounts, police said.
As they were on the road, the captors also reached out to the victim's boyfriend and demanded another 50,000 USDT (1.7 million baht) from him, which he paid the ransom. The victim was abandoned by her captors in front of a house in Bangkok's Min Buri district on the next morning.
Maj. Gen. Noppasin said the female suspect had befriended the victim for almost a year after learning about a large fund she received from expropriations in China. Investigators are looking into whether more people were involved in the plot or whether the case is connected to a larger human trafficking ring in Myanmar, he said.
There were cases of Chinese nationals being abducted by their countrymen in Thailand in the past. In November 2022, a Chinese national was arrested for the alleged abduction of a compatriot businessman in Pattaya, torturing him and cutting off his finger for a 30-million baht ransom.