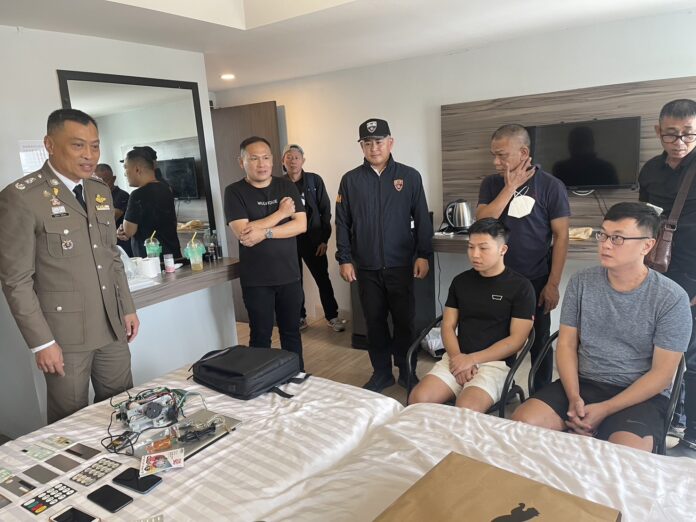 CHONBURI — Two foreign nationals involved in an ATM skimming scheme were arrested in Pattaya city, police said Thursday.
Chinese national Zhang Qiyu and Taiwanese national Chiu Yung Sheng were arrested at a hotel in the city's Na Kluea sub-district, Maj. Gen. Teerachai Chamnanmor, commander of the regional police investigation division, said. Inside their room, police seized five card skimming devices, six counterfeit credit cards, and a card reader.
Police said they were informed by a bank that they found a card skimming device installed on an ATM on Pattaya Walking Street. CCTV footage captured the suspects planting the device to steal the victim's card information on Monday, leading to their arrests.
They were charged with electronic card forgery, producing electronic card forgery devices, and using counterfeit electronic cards.
Maj. Gen. Teerachai did not say how much money was stolen. He noted that card skimmer gangs are now back in business after a long break.
"Electronic card skimming schemes had disappeared from Thailand for almost a decade, but this arrest showed that they were not completely gone," Teerachai said. "Citizens are advised to observe any irregularities at ATM machines and inform the authority."