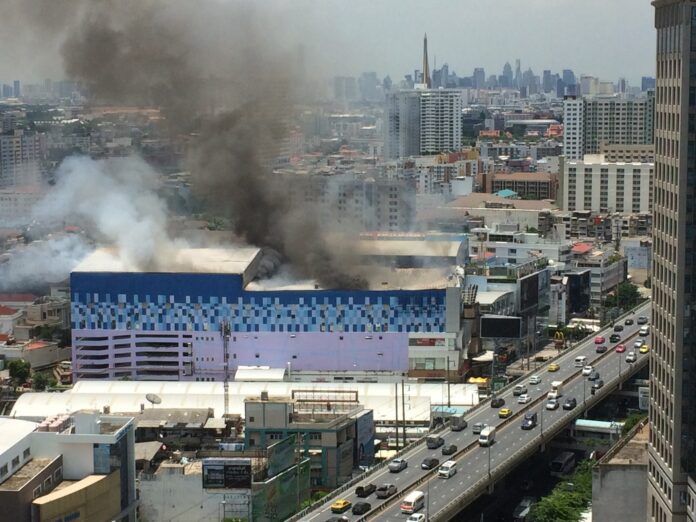 BANGKOK — A fire was burning at a large cinema complex on Bangkok's Thonburi side this morning.
Police said no one was injured in the blaze at Major Cineplex Pinklao, as the cinemas were not yet opened when the fire started.
"The fire broke out on the third floor, in one of the 11 cinemas," Lt. Gen. Sanit Mahatavorn, commander of Bangkok's police force, said from the scene. "No one was in the cinema, because the place wasn't open yet."
Each branch of Major Cineplex houses cinemas, shopping mall and restaurants.
Sanit said the fire was now contained, and investigators would determine the cause of the blaze once the building was safe to enter.
According to images posted online, the fire at appeared to start around 11:30am. It sent a large plume of smoke that could be seen across much of Bangkok.
Just before 1pm, the roof of the cinema appeared to collapse.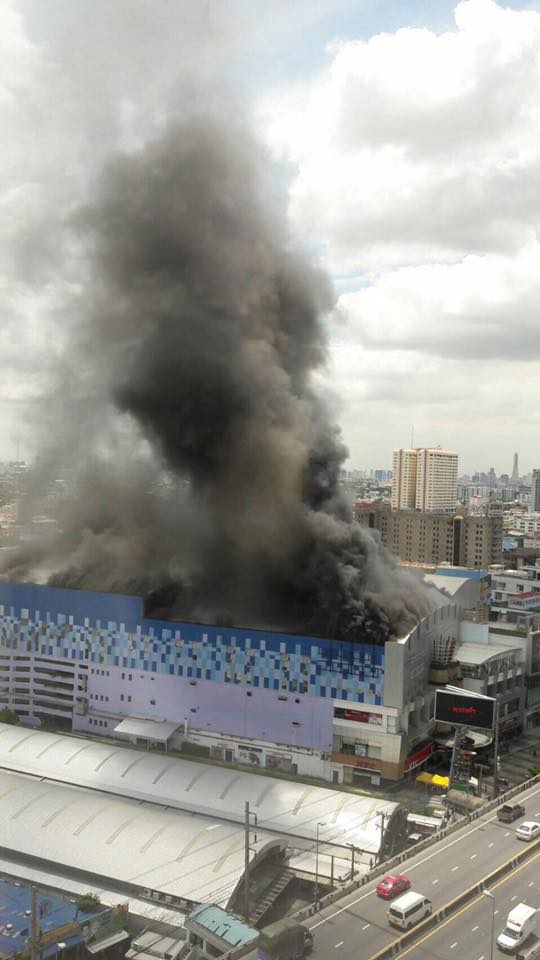 @js100radio ไฟไหม้ เมเจอร์ปิ่นเกล้าครับ นาน 15 นาทีแล้ว…ทางยกระดับโล่ง ด้านล่างคงติดหนักมาก คนทยอยออกจากห้างแล้ว pic.twitter.com/cbkbqmMx4P

— Chokchai Kietbenjapo (@ChokeNontaburi) July 28, 2016