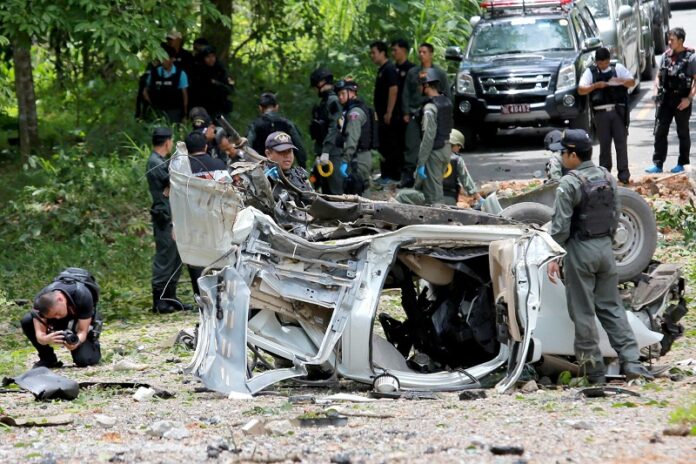 HAT YAI — A homemade bomb planted in a road has killed three police officers in insurgency-plagued southern Thailand.
Police in Yala province said the bomb was detonated as the officers' car passed over it, wrecking the vehicle and killing the three instantly. Another officer was taken to a hospital with injuries. Police believe Muslim separatist insurgents were behind the attack.
More than 6,000 people have been killed since the insurgency flared in 2004 in Thailand's three southernmost provinces, the only ones with Muslim majorities in the predominantly Buddhist country.
Correction: An earlier headline of this article incorrectly said the explosion took place in Hat Yai.