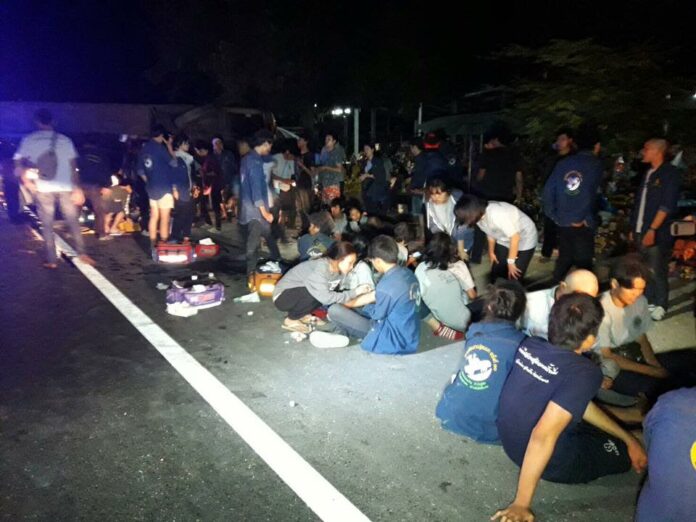 KAMPHAENG PHET — At least 40 students were injured when their bus overturned and crashed early Thursday morning in Kamphaeng Phet city. The driver told police he fell asleep.
At about 4am, the Bangkok-bound bus was carrying almost 50 students from King Mongkut's Institute of Technology Ladkrabang from a camp in Chiang Mai province when it left the road and crashed through a roadside statue shop.
Several students were seriously injured and taken to a hospital for treatment, according to Capt. Chakrapong Jainakrob of Kamphaeng Phet police.
Driver Banchoed Boonchan had not yet been charged as of Thursday morning, Chakrapong said. The 42-year-old driver told police he felt sleepy and nodded off since there was no backup driver.
Chakrapong said the bus was among four carrying approximately 200 students.