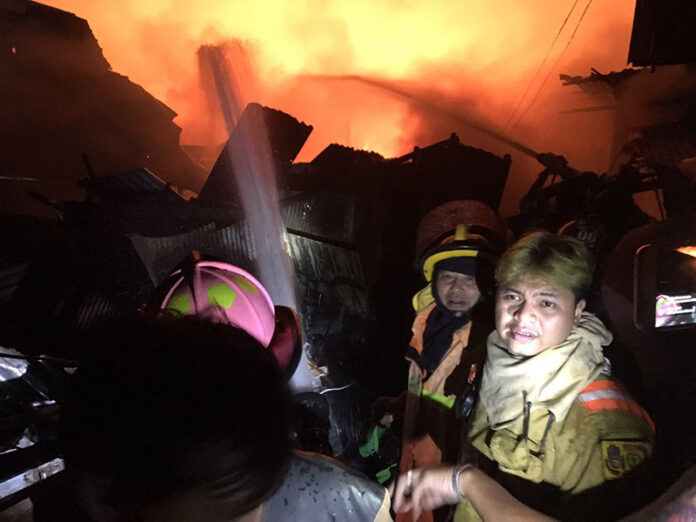 BANGKOK — At least 30 families were living in tents Saturday after their homes in an impoverished quarter of Bangkok were destroyed in a blaze.
The fire ravaged a 286-household slum next to Wat Saphan Canal in the capital's Khlong Toei district at about 9:30pm on Friday, police said. The cause and source of the fire are still under investigation.
Firefighters spent about an hour before the fire was brought under control.
Local volunteers responded to the fire shortly after it started but could not contain the flames because two fire extinguishers provided to the community did not work, according to Manager Online.
No one died in the incident, said Acharawadee Chaisuriwat, Khlong Toei district chief.
Families made homeless by the fire are now living in tents and authorities are providing them with necessary goods and an initial disaster relief fund of 10,000 baht per family, she said.
Neighborhoods around the old port are in many places densely packed shanties.
About 200 people were displaced in October 2013 when a domestic dispute ended with a man torching his own home, which then burned about 50 other residences.
In 1991, three people died in a chemical fire and explosion that destroyed more than 600 domiciles.