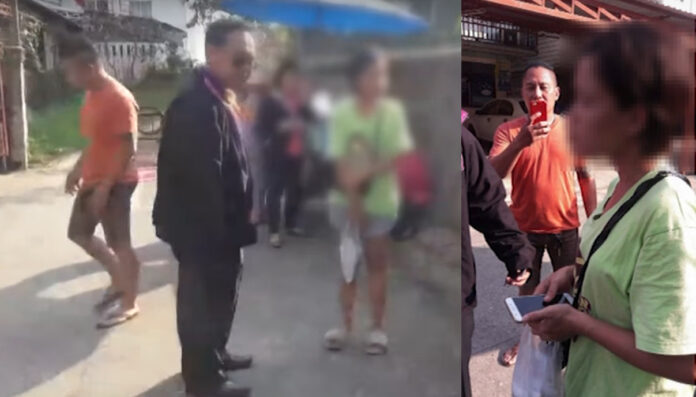 PHITSANULOK — Police said Monday said they now have in custody a mother and stepfather accused of sexually assaulting their toddler and selling the footage to a Line group they've traced to Bangkok.
The unidentified stepfather was captured and charged Sunday after eluding police three days after the child's mother was arrested. Both now stand charged with violating the Computer Crime Act, human trafficking and sexually assaulting a child. They allegedly uploaded at least three videos showing their rape of the 25-year-old woman's 3-year-old son to a Line group that paid them 400 baht every time they did so.
"We arrested the stepfather yesterday," Songpol Sangkasem of Phitsanulok police said Monday morning. "Both of them have been charged with the same three charges."
Both parents are being held in the custody of the Phitsanulok Provincial Court.
Read: Mom & Dad Rape Toddler, Sell Footage to Line Group: Police
No other members of the Line group, where people reportedly paid to be members and others were paid to post sex videos, have been identified yet, Songpol said, adding that police were "rushing" to find them.
Two potential suspects may be in Bangkok, however.
Songpol said investigators are tracing transactions in the mother's bank account to find those involved in group. As of Monday, police were waiting for bank documents to confirm the identities of two female suspects in Bangkok so arrest warrants could be obtained.
All participants of the group are liable to face charges, he said. A woman who paid the parents for the clips, a Ratchaburi-based suspect named "Ae," is still on the run.
Songpol said police are not identifying the arrested couple because it could identify the child, who is under the care of a psychologist at a provincial family shelter.
"The child is under protection by social services. They say he's okay," Songpol said. "I'm sorry I can't tell you any more yet. It's a secret investigation."
Related stories: