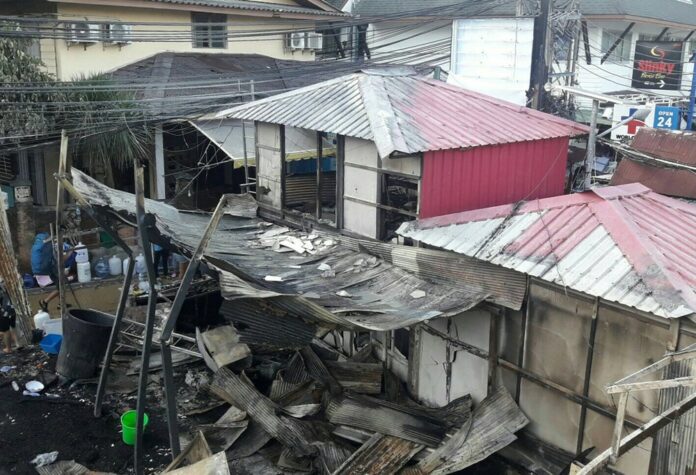 KRABI — Twenty-five shops burned down in a Tuesday night fire and about 100 tourists were forced to relocate on the popular tourist island of Phi Phi Don.
Questions were raised about whether there was any safety equipment after nine people were injured – three Thais, three Argentinians, two Brazilians and one Israeli – when the fire broke out shortly before 9pm, according to Lt. Col. Chetpan Wichaidit of the island's police force.
Tourists helped extinguish the fire. Most injuries were due to smoke inhalation and slight burns to arms and faces.
Wuthisak Thongkerd, a local resident and community group leader said residents will work toward introducing fire-protection-and-control measures. Asked if any such measures exist now, Chetpan refused to comment.
Over 200 people, foreign tourists included, took two hours to put out the fire which broke out in the Soi Slinky area.
Island police cordoned off the area for investigation. Chetpan had declined to comment on the fire's possible cause as of publication time.
Wuthisak said residents are working with authorities to set up a booth for those affected to receive possible assistance. He said the damage would have been less were there enough access to water and building structures more fire-resistant. He said local residents will discuss with the authorities measures to prevent and control fires in the future.