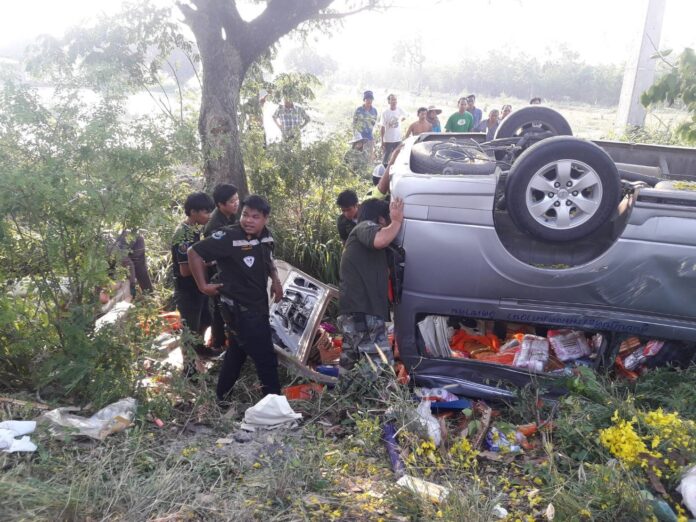 BANGKOK — Speeding edged out intoxication to claim the most lives during the "dangerous days" of Songkran this year, which ended after 418 people died on the roads over seven days, according to officials.
Driving over the speed limit came from behind to surpass drunk driving as the No. 1 cause of death. Speeding-related deaths accounted for 27.7 percent of fatalities, while drunk driving fell to No. 2, cited in 25.7 percent of road deaths, according to numbers from the Disaster Prevention and Mitigation Department.
Read: Laws Can't Solve Road Deaths: Interior Minister
Despite widely publicized safety campaigns, the body count was up over last year's 390 deaths during the annual traditional holiday known for high road carnage, but still lower than the decade-high of 442 killed in 2016.
About 42 more people died during the week-long period than would be normal, according to records. In 2015, the World Health Organization said Thailand had the second-highest road fatalities in the world, with an estimated 24,000 killed annually, or 66 every day.
The total number of accidents April 11 through Tuesday was 3,724, which left 3,897 people injured. Over 80 percent of the accidents involved motorcycles.