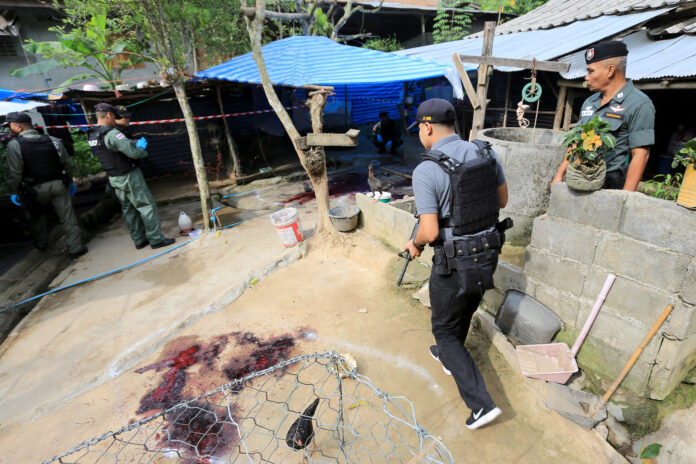 YALA — Police say five men have been shot dead in the southern province of Yala, the latest killings in a region plagued by insurgency for over a decade.
Police in Yala province said the five were shot dead about 1am Monday as they were meeting at the home of one of the victims. Police said the victims had multiple gunshot wounds to the body and head.
Police said they were investigating whether the shooting stemmed from personal conflict or was related to the insurgency.
Predominantly Buddhist Thailand's three southernmost provinces of Pattani, Yala and Narathiwat are the center of a Muslim separatist insurgency that has claimed the lives of more than 6,500 people since 2004.