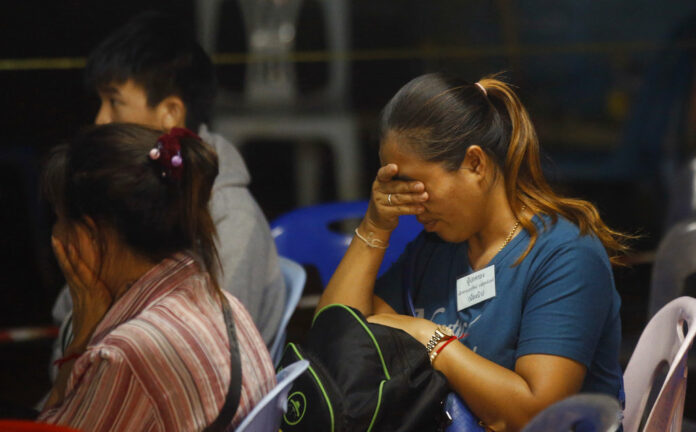 BANGKOK — The director of a psychiatric hospital on Tuesday urged the media not to repeatedly interview 13 people stranded inside a northern cave lest they suffer from psychological stress.
Toranin Kongsuk, director of Suanprueng Hospital, said repeated interviews could exacerbate any existing trauma the 12 boys and their football coach have by making them relive the experience. The team has been trapped since June 23 in Tham Luang Nang Non.
"We are concerned about repeated interviews, say 10 to 20 times a day," Toranin said, adding that each person may have different levels of tolerance in reliving traumatic experiences.
The call came as the National Press Council issued a statement Tuesday urging the media to resort to pool interview tactics so that all interviewees – including rescue teams and officials – would do not have to answer the same questions more than once.
It also warned the press not to violate the rights to privacy of those trapped inside the cave and their families.
It urged the press to abstain from publishing the personal history and pictures of the 12 boys – who are minors.
Another guideline included urging the press not to look for whom to blame.
The council said the press had to be careful to not present news in a manner that is an attempt to search for a person to blame.