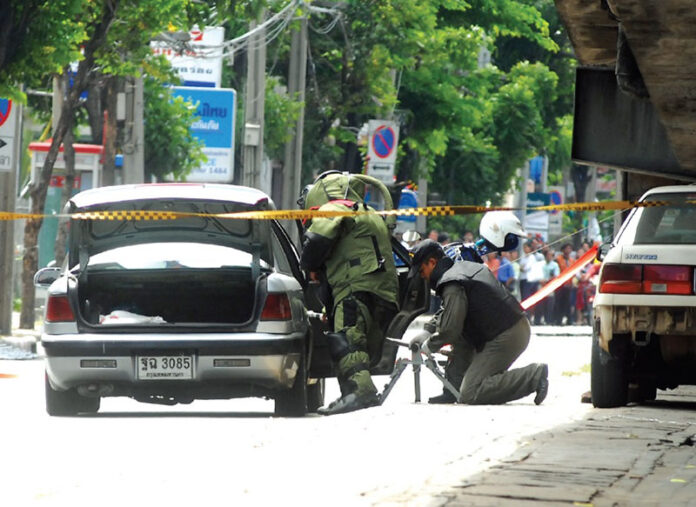 BANGKOK — The highest military court on Monday upheld convictions of three military officers on weapons charges related to an alleged 2006 assassination plot against then Prime Minister Thaksin Shinawatra.
The Military Supreme Court affirmed sentences for the three officers attached to a counter-insurgency force operating under the prime minister's office for their involvement in the alleged plot. Manas Sukprasert and Surapol Supradit – both colonels in the Internal Security Operation Command, or ISOC – were convicted of possessing firearms, ammunition and explosives. It also upheld that of 1st Lt. Tawatchai Klinchana, whose sentence was reduced by the court of first instance to four years and six months for giving useful testimony.
Charges of attempted assassination were thrown out earlier by a lower military court.
The three were arrested in relation to what appeared to be a plot to kill the former prime minister on Aug. 24, 2006.
On that day, Thaksin's security detail found a suspicious grey Daewoo car parked along Thaksin's usual route not far from his home on the Thon Buri side of Bangkok, ahead of his motorcade. Tawatchai was arrested inside the car. A variety of explosives including TNT, C4 and a tank containing a mixture of benzene and fertilizer was found inside the vehicle.
Rumors of a military coup against Thaksin had been mounting since early that year, and four weeks after the apparent car bomb plot was discovered, the military launched seized control while he was in New York City.
The three were directly taken to a military prison at the 11th Military Circle after the verdict was read.