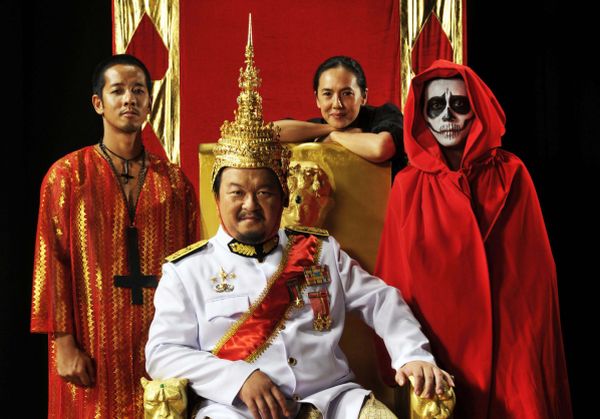 BANGKOK — Five years after it was banned by the government, the fate of a Thai adaptation of a Shakespeare play will be decided by a court next month, according to the film's producer.
On Aug. 11, the Administrative Court will decide whether the infamously banned film "Shakespeare Must Die" can be released in cinemas and whether the production team is entitled to 7.5 million baht compensation, the film's producer, famed photographer Manit Sriwanichpoom.
"Shakespeare Must Die," directed by Samanrat Kanjanavanit, is a 2012 film based on William Shakespeare's "Macbeth." The film was funded by the Culture Ministry, yet it was ultimately rejected by censors on the national film board for its politically charged content.
"Thailand has been lost because our imagination was locked up in an underground prison, tied down with chains. Any nation without freedom for films … has no way forward and will never be free," Samanrat wrote July 5 in an open letter to the court.
The film's references to the 1976 student massacre at Thammasat University and 2009 political violence likely factored into the decision. It may not have helped that the lead character was called "Dear Leader" and was similar to ousted Prime Minister Thaksin Shinawatra, whose sister was leading the Pheu Thai government at the time.
The film was banned in April 2012 by the board for containing "content that divides the people." Samanrat and Manit sued the board in August of the same year demanding the ban be lifted and 7.5 million baht in compensation.