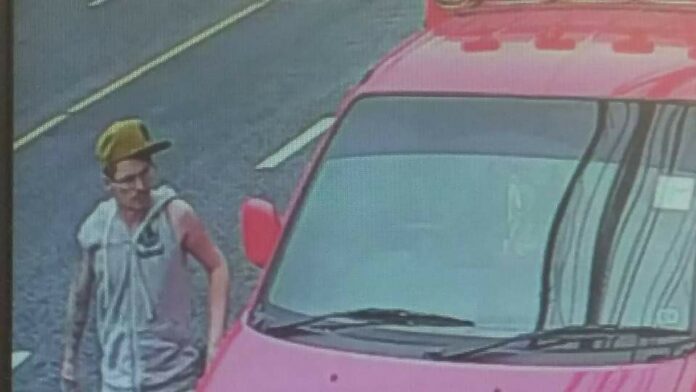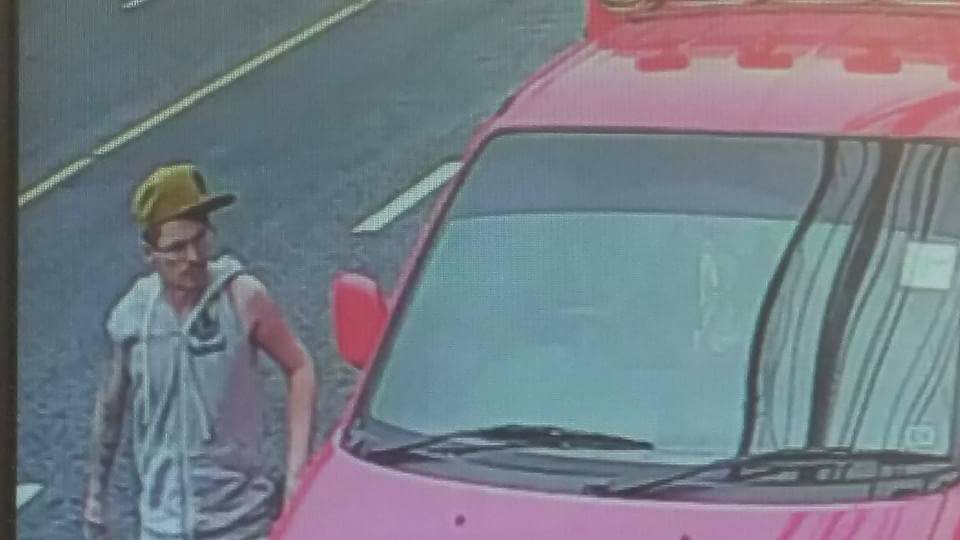 PHUKET — When Tawatchai Namwong discovered his wallet was missing from his songtaew recently on Phuket, he took matters into his own hands.
Now, six days later, an Englishman is behind bars after Tawatchai's amateur sleuthing put together what happened and led him to the suspected thief. More importantly, he has his wallet back, though he admits it was more about seeking justice than recovering property.
"I can't believe someone was this evil," Tawatchai said, declining to say how much – or little – was in the wallet. "It may not be a lot of money to some people, but it's a lot to me."
It all began Saturday morning when the driver stopped at a Family Mart near Karon beach to buy some water for his shift. When he realized his wallet was missing, Tawatchai drove back to the convenience store to see the security footage. The manager was out, so he had to wait until Tuesday.
Sure enough, in the footage, he saw a foreign man in a gray hoodie and yellow trucker hat drive up to his truck, get out, grab his wallet and take off.
With that the 45-year-old driver went around checking other CCTVs in the area until he found what he was looking for: the license plate number of the Honda Jazz seen in the Family Mart tape.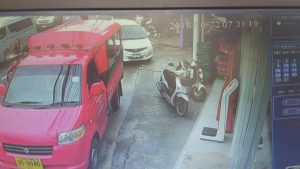 It was a rental. Tawatchai handed over the evidence to the police, but he wasn't done. He continued his investigation by visiting the rental shop, where he was told a foreigner had rented the vehicle but already returned it Sunday.
The shop didn't have his identification – only the name of a hotel. But there was none with that name.
Instead of giving up, Tawatchai visited other hotels in the area until, sure enough, by Wednesday he turned up one Bates Aaron Walter, a 27-year-old Englishman.
With that, he went public. Tawatchai posted the CCTV footage of his truck being robbed and asked for help. It wasn't long until someone called and told him Walter had rented another car due back in Patong that night.
It was time to call in the police. Officers called the rental shop and asked them to stall Walter and keep him in the establishment. They soon arrived and took Walter into custody.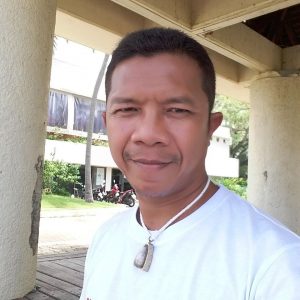 Still, Tawatchai was not done. He wanted the suspect to know who had got him – and why.
"I opened the CCTV video on my phone and showed it to him in the backseat, using the rearview mirror," said Tawatchai, who was riding in the police vehicle with Walter. "I wanted him to see what he had done."
Police now believe Walter was responsible for a string of similar robberies. He has denied any wrongdoing.
The first rental place soon gave a positive ID that he was the same person who rented the Honda Jazz used in the crime. Police also found Tawatchai's identification card, driver's license, motorcycle license and public health care card in his possession.
"I went back to the police station after he confessed, and saw those four cards lying there," Tawatchai said. "My money and wallet were gone, however."
Tawatchai is planning to sue Walter for further damages.
"I couldn't work for four days, I couldn't drive my [songtaew] for customers," he said. "I live hand-to-mouth, and the economy is quite bad too."
Walter regularly visits Thailand and lives in Patong with his boyfriend, Col. Sanya Tongsawat said. A search of their house also turned up an ATM card that didn't belonging to them, Sanya said, leading them to believe Walter may be guilty of multiple felonies in both the Patong and Karon areas.
For now, Walters has been charged with vehicle-assisted robbery and is being held in the Karon jail.