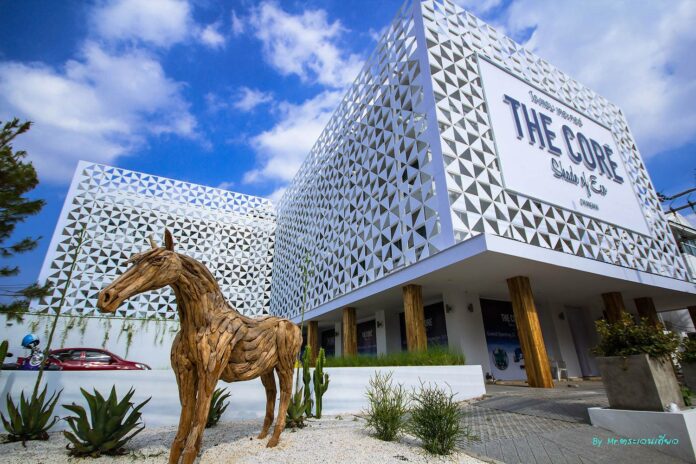 CHIANG MAI — Another Chiang Mai establishment was ordered closed Monday afternoon following an earlier conflict over the use of a washroom at a bar between a group of television actors and the son of a regional army commander.
Chiang Mai city's The Core Hotel, linked to one of the celebrities, was abruptly ordered to close for lacking an operating license, according to Col. Piyapan Pattarapongsin, deputy chief of city police, who led a raid there at about 2pm on Monday.
The five-floor hotel sitting opposite Chiang Mai University was reportedly owned by Kritsana "Ball" Amitsoon, the boyfriend of Channel 3 actress Lakana "Aum" Wattanawongsiri. Kritsana went to talk to police at about 1pm on Tuesday with his lawyers.
Read: Chiang Mai Bar Closed After Brawl Over Bathroom, Soap Stars
Lakana was at the hotel on Sunday where she and fellow actress Benjasiri "Bow" Wattana held a press conference at which they denied involvement in the Friday night brawl at the Malin Sky Bar.
Malin Sky Bar was closed by police after 23-year-old student Issarajnuwat Wankawisan was brutally beaten. The student, who is also son of the regional army commander, claimed one of four celebrities at the bar had ordered guards to assault him.
Col. Piyapan said Kritsana was not the properly listed owner of The Core. Kritsana is the only person who hasn't spoken publicly about the incident.
Police also filed charges against Hotel Manager Supitchaya Praditpatcharakul for violating the Hotel Act. The closure was effective Tuesday.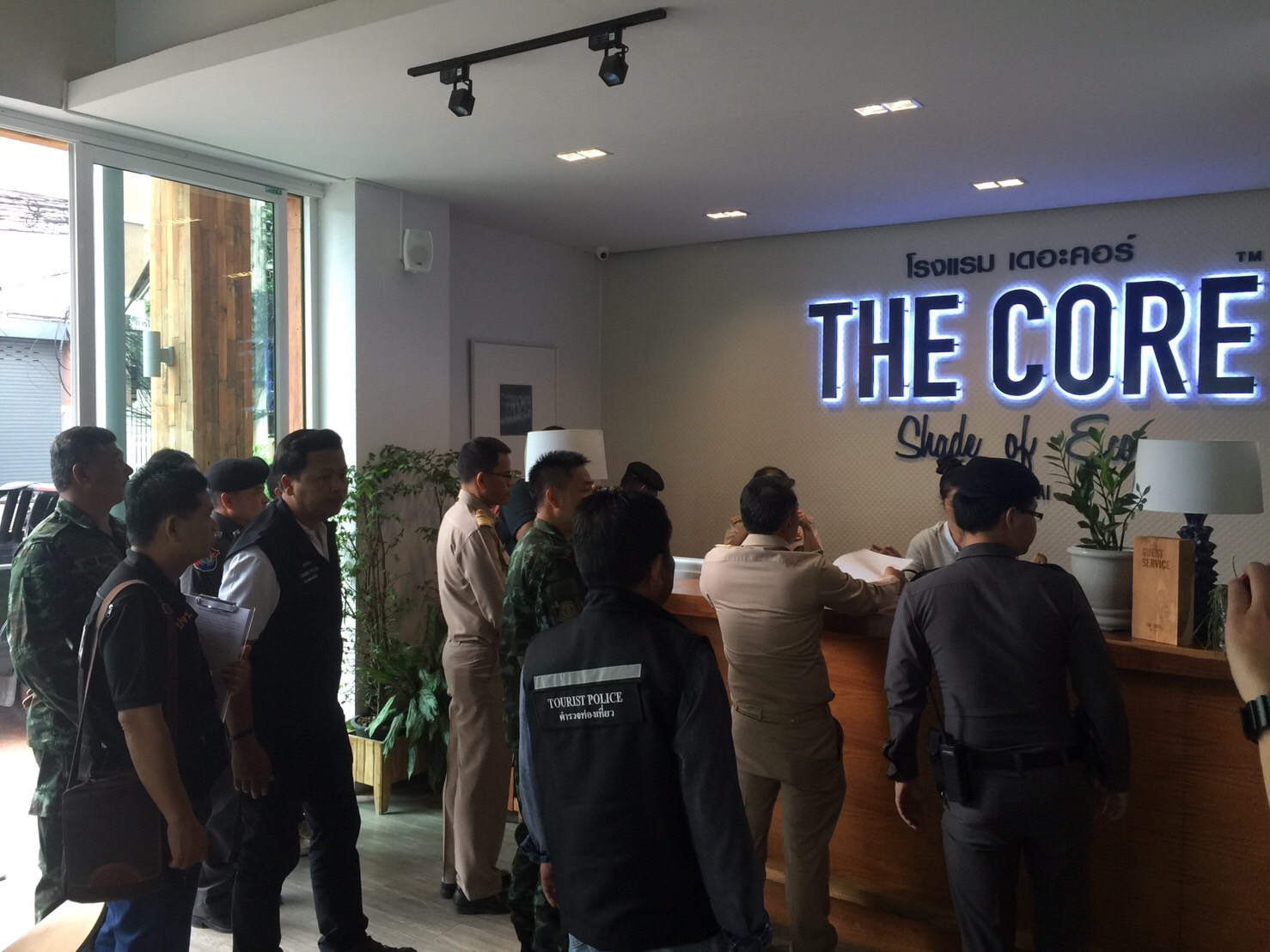 Related stories: