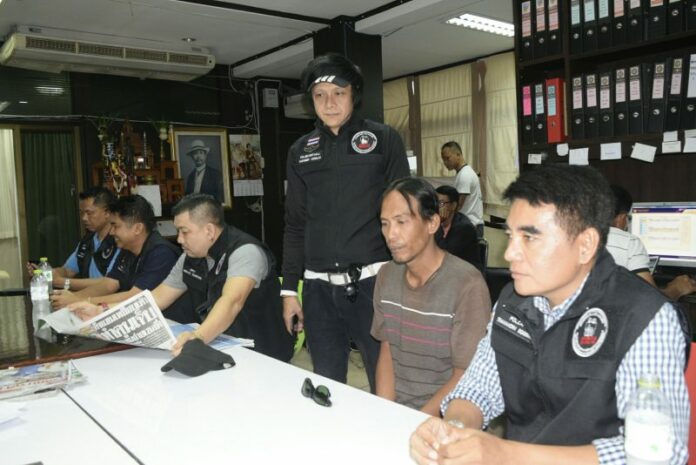 PATTAYA — A stepfather accused of raping his deceased girlfriend's 5-year-old daughter maintained Wednesday that she was injured falling down stairs despite medical evidence to the contrary.
Neung Tongbao, 39 of Udon Thani, was arrested Tuesday after the girl's kindergarten teacher noticed she was in pain during class and had taken her to the hospital. Doctors said the girl had been sexually abused, and the teacher went to the police.
"After comforting the child, she told her teacher that she had been repeatedly sexually abused at their apartment," Lt. Col. Krissanat Thanasupphanat said Wednesday. "The teacher then reported the matter to police, who investigated the matter and arrested the stepfather."
The teacher said that during Monday's class, the child had a violent stomachache, so she took her to Bang Lamung Hospital for a checkup. Doctors found that the child's genitals were injured from repeated sexual abuse.
Neung told police that he works as a motorcycle taxi driver and lived with the girls' mother until she died of an unspecified illness several months ago. Neung continued living with the girl and denies sexually her. He said she fell down some stairs and sustained injuries.
Police did not buy Neung's story due to the medical evidence. They said their investigation is continuing. Neung is in police custody and has been charged with sexually abusing a child under 13, a crime punishable by up to 20 years in prison.