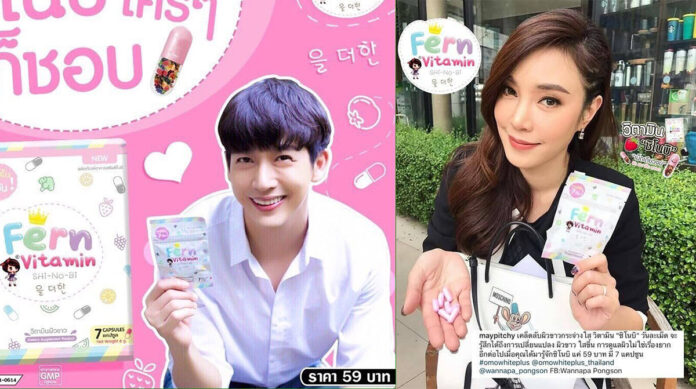 BANGKOK — Police on Tuesday summoned a number of celebrities for questioning after they endorsed a substandard skincare brand unapproved by regulators, days after dozens of its factories were raided.
Authorities summoned seven endorsers for Magic Skin, a skincare, whitening and weight loss supplement brand unapproved by the Food and Drug Administration, or FDA. Over the weekend, police arrested the owners and raided 13 storehouses and factories nationwide after customers complained about adverse effects.
"I, too, was tricked. I was a consumer too," celebrity Phitchanat "May" Sakhakon said by phone to Khaosod on Tuesday. "Please let me know how you tell from a real and fake FDA approval. You can berate me, call me stupid and indiscriminate in eating things causing others to do the same. Go ahead, I admit my faults."
Phitchanat is one of the seven celebrities summoned by police for questioning by Wednesday. The other six are Puttichai "DJ Put" Kasetsin, Ungsumalynn "Pattie" Sirapatsakmetha, Virithipa "Woonsen" Phakdeeprasong, Panward "Poei" Hemmanee, Chutavuth "March" Pattarakampol and Apitsada "Ice" Kreurkongka. They face false advertising charges.
During the Tuesday interview, Phitchanat said she took the job after Magic Skin sent her screenshots of FDA approval – which turned out to be fake.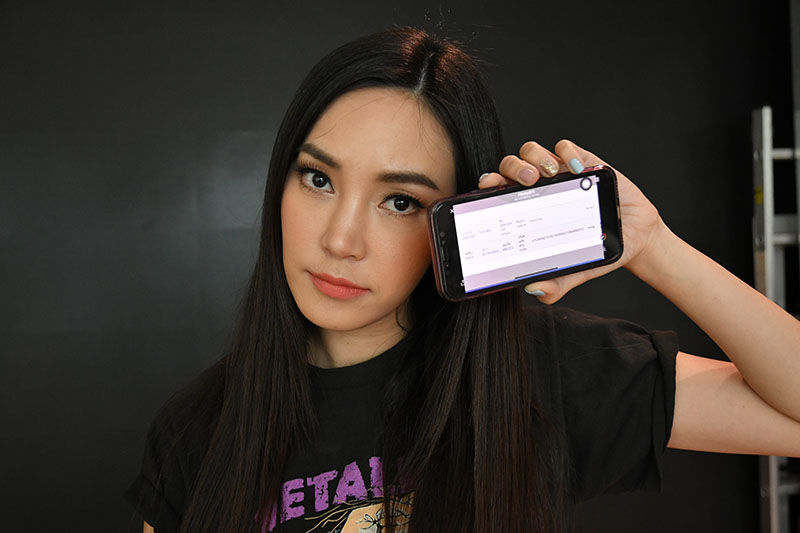 In fact, none of the more than 250 Magic Skin products had passed regulations. The skin care, cosmetic and weight loss products were marketed under various labels, including Apple Slim, Slim Milk, Snow Milk, Mezzo, Fern Vitamin, Alex and B Snow.
About 100 police officers participated in the Saturday and Sunday raids across Bangkok, Pathum Thani, Nakhon Ratchasima and Chonburi provinces, arresting eight suspects and seizing 19 million baht in cash and hundreds of boxes of products.
The eight arrested include Wannapha, 34, and Korn Phungson, 37, the husband-and-wife owners of Magic Skin. The pair posted a 500,000 baht bail on Monday.
Police spokesman Gen. Weerachai Songmetta said police would raid more Magic Skin factories in Samut Sakhon on Tuesday and gradually summon celebrities and Internet idols for questioning.
"Giving product reviews by celebrities by saying that the product is so good and makes one beautiful falls under the category of collusion," Weerachai said. "I'd like to say to celebs, you're public figures so please inspect products for legality and standards before you advertise them."
Somchai Preechataweekit, deputy secretary general of the FDA said Tuesday that Magin Skin would be prosecuted if found breaking food and cosmetic regulation law and that "the celebrities who claimed to not know that the products are illegal will have to prove it."
According to police, the dozens celebrities were paid between 10,000 baht and 50,000 baht to post "reviews" of Magic Skin products on their Instagram pages: photos of the star holding the product with a caption lauding its benefits.
Yet another one of the celebrity endorsers, Ornapa "Ma" Krisadee, famous transgender TV personality said to Khaosod on Sunday that she just assumed the product had been approved.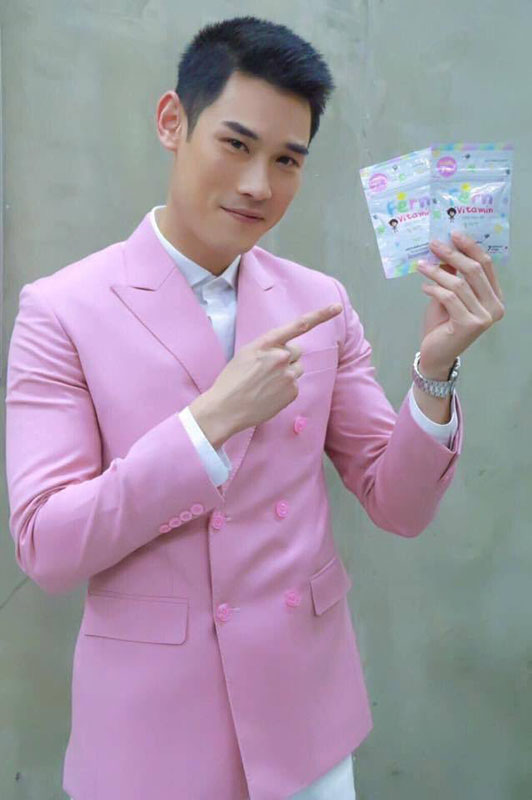 "It's really hard to investigate," she said when asked if she had investigated the product beforehand. "You have to remember that people who sell products to citizens have to have their items FDA-approved. Therefore, I thought that it had to have an FDA approval."
Ornapa also insisted that it was not her responsibility as a celebrity to check up on products' safety.
"I can't check them. Sorry, I don't know who to check it up with. Otherwise, I won't take on reviewing jobs. It's the FDA's job and also up to the producers of the brand owners," Ornapa said.
Netizens, such as Twitter user @xj4ohx have been gathering celebrity endorsement photos of Magic Skin and expressing their consternation under the #MagicSkin hashtag.
"I never believe anything celebrities review because I know that they're thin because they exercise themselves to death before reviewing a weight loss drug. They use La Mer or creams worth tens of thousands of baht and undergo beauty courses, then they review regular products," tweeted @FaLLInLove_JK.
มารวบรวมคนที่เคยถือสิ่งเหล่สนี้กันเถอะ🤣🤣 #เมจิกสกิน #Mezzoหน้าใส #ชิโนบิ

— ❥ หมุนรอบยองแจ (@xj4ohx) April 21, 2018