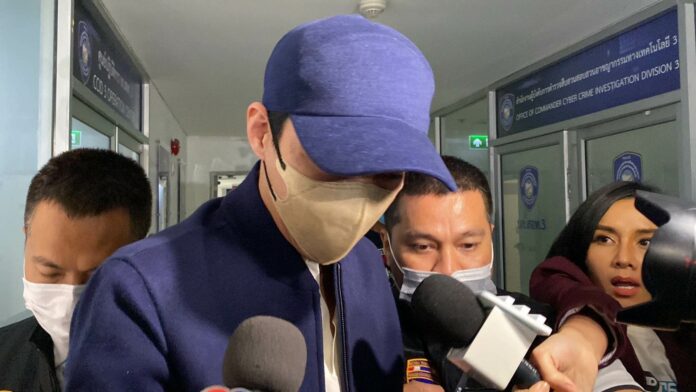 Alleged online gambling kingpin Chaiwat Kachornboonthaworn, aka Benz Daemon, 37, arrived at Suvarnabhumi International Airport on Tuesday night at 9.30pm on a Thai Airways flight from Hong Kong to face charges of running illegal online gambling business.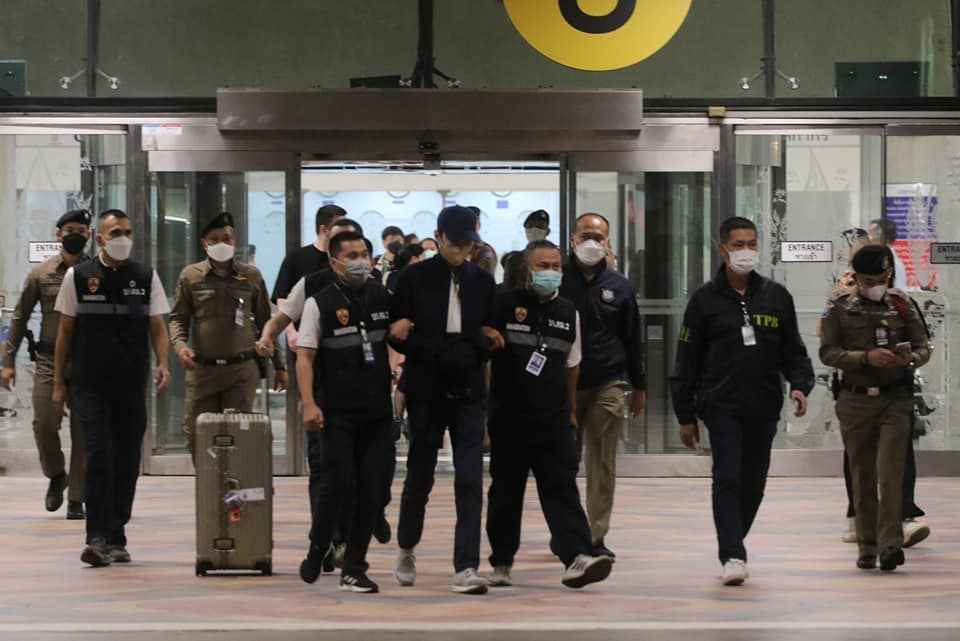 Initial report had informed that Benz Daemon would accompany by his two younger brothers who were also accused of being involved in the so-called Macau 888 online gambling website. However reporters have seen only Benz Daemon being taken outside the terminal.
The Immigrant police later send him to the Cyber police to investigate and press charges against him at the Cyber Crime Investigation Bureau. He kept silence, just said "thank you", and "I had nothing to say" when was asked by the reporters.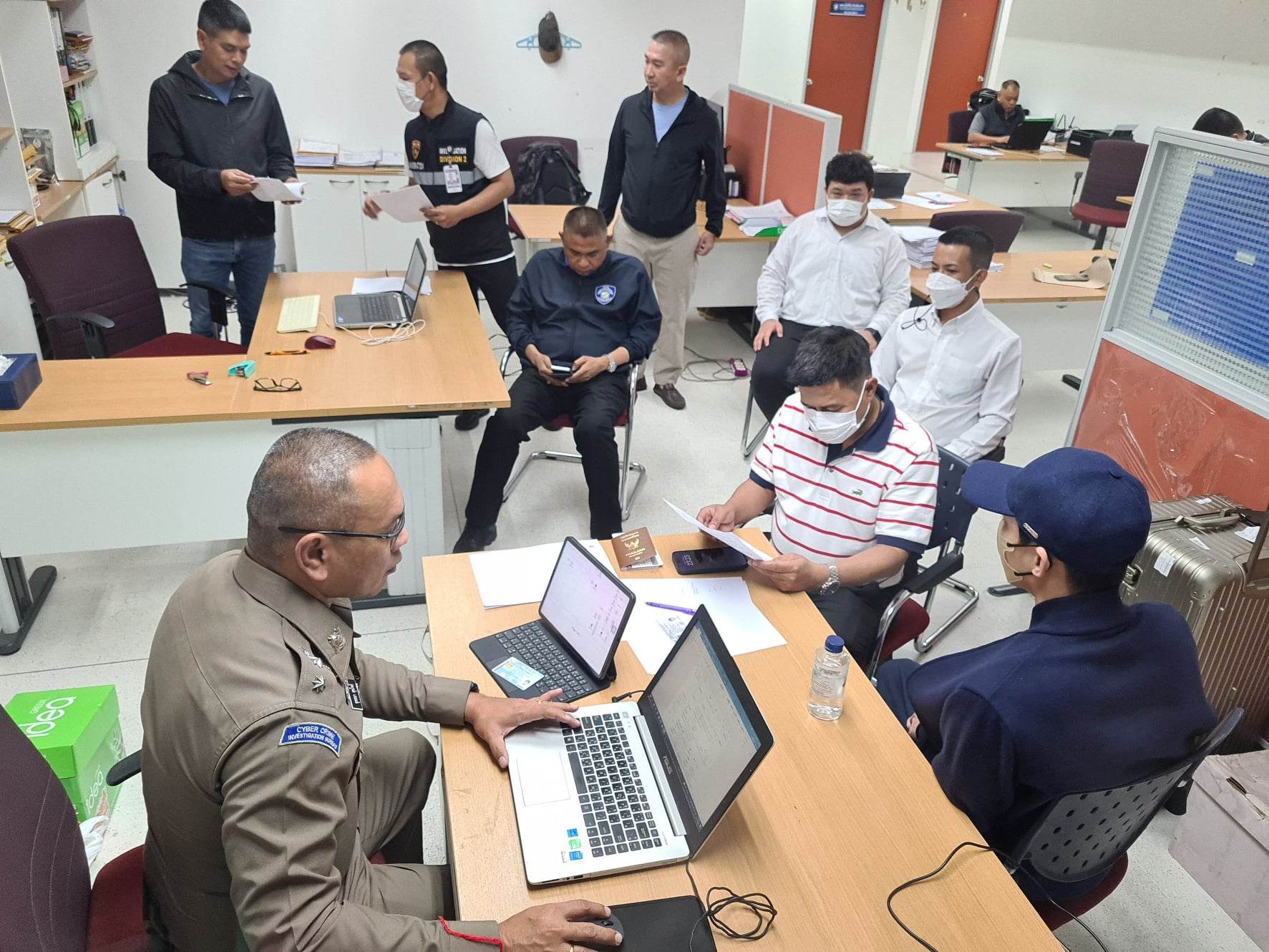 Benz Daemon is a car racer and owns Thailand's only Lamborgini Aventador Liberty Walk V.2 limited edition supercar with price estimated at around 40 million baht. (There only 50 in the world.) He also owns a string of pubs, bars and Japanese restaurants as well as import car business.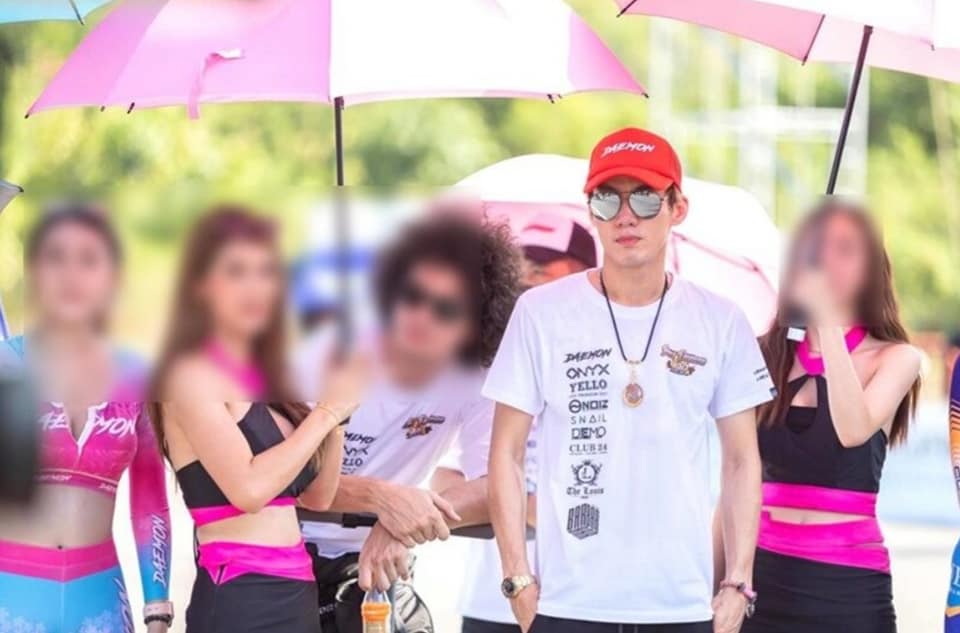 The latest development came as Benz Daemon's assets worth several hundred million baht, including a limited edition Lamborgini Aventador Liberty Walk V.2 were impound last week.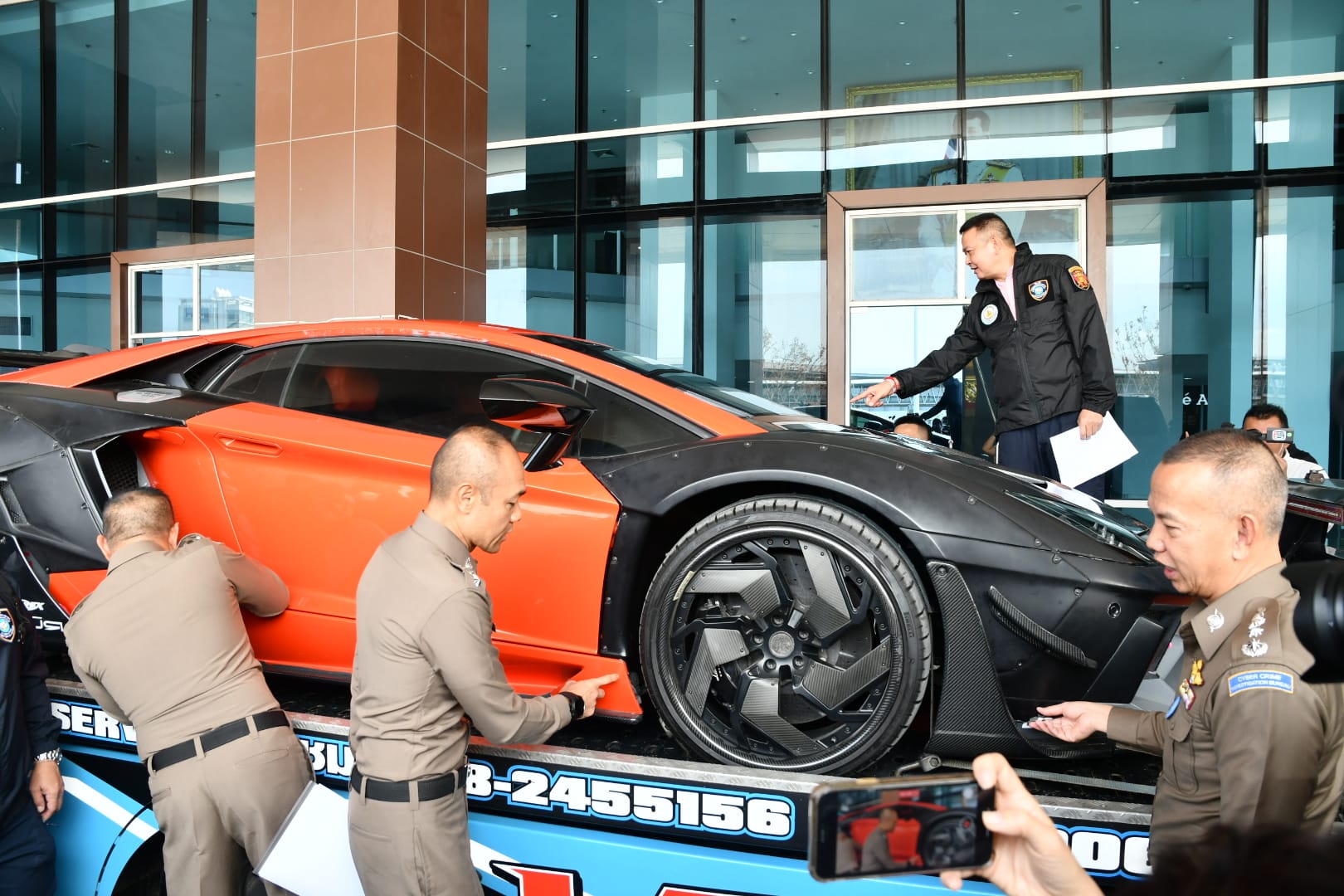 On February 5, 2023 police raid at Benz Daemon's 40-million-baht condo in Klongtan area of Bangkok. CCTV cameras show the alleged big brother of the four-member of Macao 888 had left on Thursday 2nd and emptied all three safety boxes at his condo.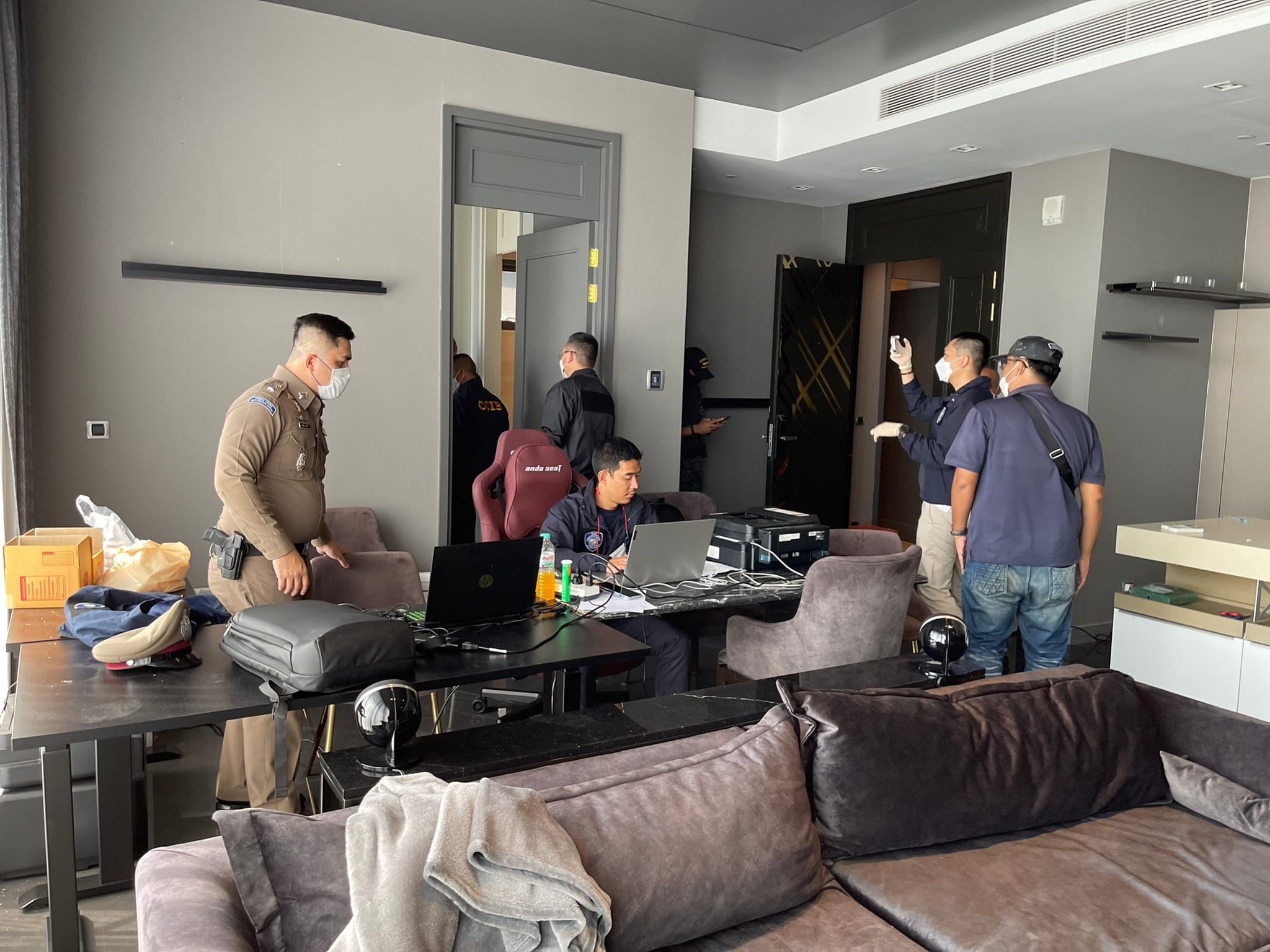 After that, police carried out raids at 30 spots throughout the kingdom. Thirty three people were arrested and 539 million baht of assets seized.
One suspect, Pol Captain Kunakorn "Bright" Kachornboonthaworn, a youngest brother of Benz Daemon, denies being part of the ring and said he's not aware that his brother was involved and hasn't been in contact with him for a long while.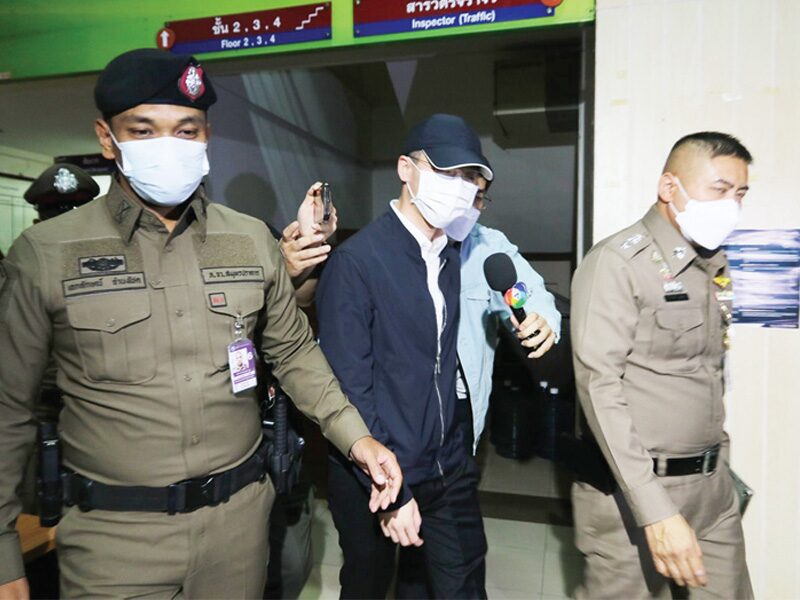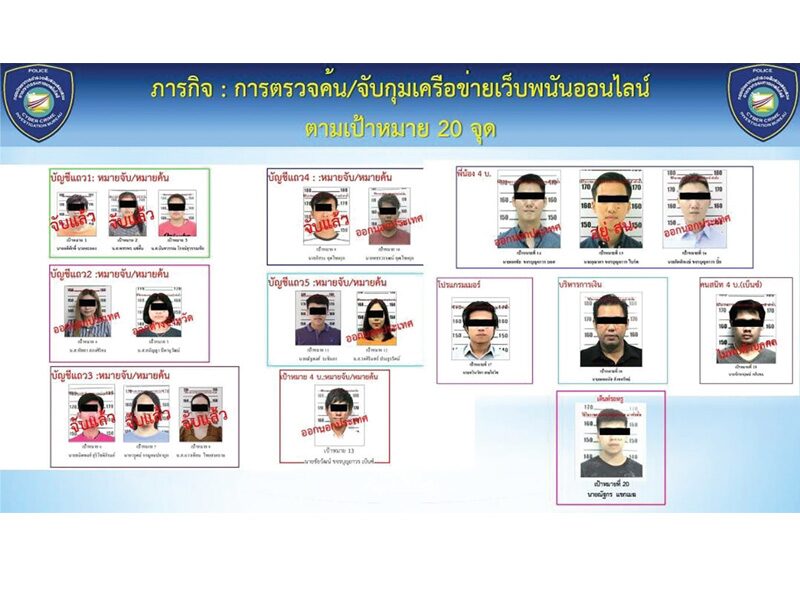 Kunakorn remains free as not enough evidence have been gathered. Later he resigned from the police by giving reason that he wanted to look after his father.
Macau 888 became news in mid January after famous actress Dew Arisara Thongborisut alerted the public on social media. Dew later claims she was also a victim of physical assault by Benz Daemon.