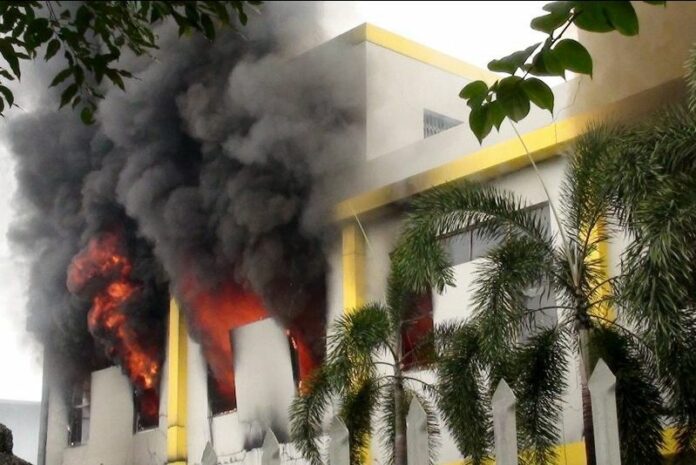 HANOI (DPA) — A Chinese worker has been killed after anti-China protests turned violent at a Taiwanese-owned steel mill in central Vietnam, a local official said Thursday.
"Due to a conflict between Vietnamese and Chinese workers, there was a riot, 149 were injured and one died," Dang Quoc Khanh, deputy chairman of Ha Tinh provincial People's Committee said.
Sixty-six people were arrested, Khanh said.
A doctor at a nearby hospital was quoted in some media reports as saying some 20 people had died in the violence.
The protest started peacefully Wednesday morning, with Vietnamese workers calling for China to remove an oil rig from waters in the South China Sea also claimed by Vietnam, but by the afternoon it had turned violent, local media reported.
"The clash … led to injuries of both local people (workers) and dozens of Chinese workers," Tuoi Tre newspaper quoted district police captain Nguyen Phi Hai as saying. The riot ended Wednesday evening.
The incident follows protests involving up to 20,000 people in industrial parks in Binh Duong province, near Ho Chi Minh City Tuesday.
Peaceful protests have also been reported at a factory in Thai Binh province in North Vietnam.
Vietnamese leaders have yet to make an official statement on the protests.
Taiwan protested Wednesday over the damage to factories during the protests, and announced charter flights to bring its citizens home.
Two Taiwanese were injured, Foreign Minister David Lin told parliament.
Taipei was to lay on charter flights with more than 1,000 seats this week to bring overseas Taiwanese in Vietnam back home, the Transport Ministry said.