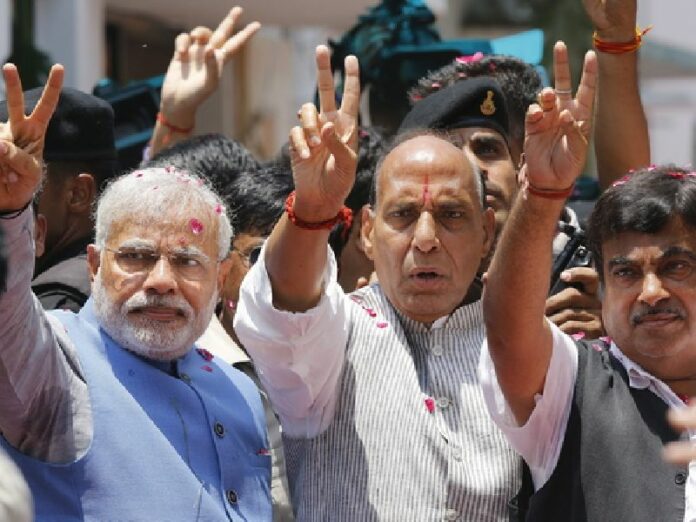 By Siddhartha Kumar (DPA)
NEW DELHI — "Good Days are Coming!" was among the catchy slogans that Hindu nationalist leader Narendra Modi campaigned on to strike a chord with Indians angry over high inflation and mismanagement of the economy.
After his Bharatiya Janata Party (BJP) routed the ruling Indian National Congress party, the 63-year-old Modi repeated the slogan at victory rallies before thousands of ecstatic supporters.
Asia's third-largest economy is battling its worst slowdown in 10 years, with growth dropping to below 5 per cent annually.
The decade-long tenure of prime minister Manmohan Singh has left his successor with challenges including inflation averaging around 10 per cent over the last two years, rising unemployment and declining investments.
Many economists believe that Modi, who stormed into power on public resentment against the Gandhi-led Congress, will be under pressure to deliver from the outset.
BJP spokesman Prakash Javadekar said the new government would urgently focus on containing inflation and generating jobs for youths. It is also expected to give a big push to infrastructure projects.
Among the obstacles Modi will face is a new law that restricts land acquisition enacted by the previous government with much fanfare.
"This would clearly interfere with investments and remains a key problem for the new government," D H Pai Panandikar, president of Delhi-based RPG Foundation think tank.
Modi will also be tested to contain the deficits in the budget and the current account.
Tackling government corruption, improving ease of doing business and clarifying tax regulations for foreign investors would be key to restoring confidence in the economy.
One immediate test is how the new government will deal with the effects of a forecasted weak monsoon season, Panandikar said.
About two-thirds of the country's 1.2 billion population depend on agriculture and allied activities, and a poor monsoon would lead to higher inflation and hurt economic growth even further. Rural consumption has been a key driver of the economy in recent years.
Modi will also have to quickly address bureaucratic inertia to implement stalled government projects.
"If the projects get off the ground, it will kickstart the Indian industry which is absolutely stagnant," Panandikar said.
A key reason behind the slowdown is the dismal performance of the industrial sector, with nearly flat growth in the financial year ending March.
Reviving the stagnant economy and taming inflation would take years rather than months. Public patience could soon wear thin.
"India faces a turning point when a crisis for stagnation generates support for change, setting the stage for a new leader to push reform," economist Ruchir Sharma wrote in the Times of India.
"The warm welcome tends to last only 12 to 18 months in global markets and local voters will lose patience too if the new leader does not generate results. To make India relevant again, Modi needs to move fast," Sharma said.
Javadekar was more optimistic, saying, "We have a roadmap to deal with these challenges."
Modi starts with positive sentiment from domestic and international business circles, and a record of efficiency as a pro-business chief minister of the western state of Gujarat.
"Actually, we think Modi can do a lot and chances are that he will," Mumbai-based economist Akshay Mathur said.
With BJP getting an absolute majority in parliament – the first Indian party to do so in three decades – it should be a stable government free from coalition troubles. Modi would be able to push through his legislative reforms, said.