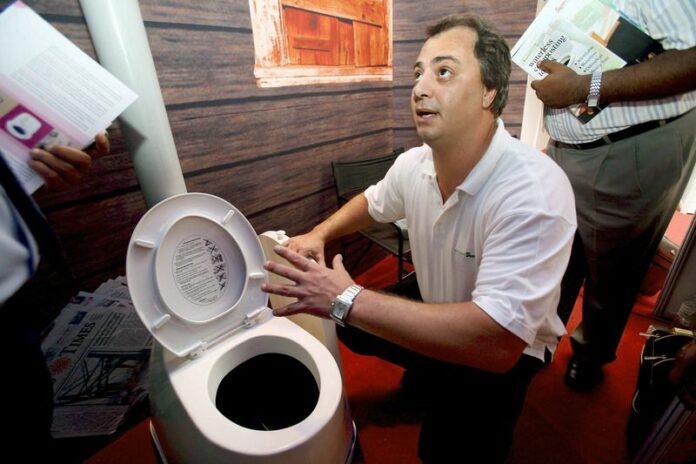 NEW YORK (DPA) — The United Nations said Wednesday that a staggering 1 billion people worldwide still practice open defecation, calling for an end to the practice, which has an estimated annual cost of 260 billion dollars due to illness, death and loss of productivity.
The practice spreads diseases like diarrhoea, dysentery, hepatitis A and typhoid through entire communities, the UN officials said. It has kept women under the threat of harassment, violence and rape, and has forced young girls to abandon education at puberty.
"It is high time to talk openly about open defecation, and it is high time to bring it to an end," UN Deputy Secretary General Jan Eliasson said during the launch of the world body's sanitation campaign in New York. "Let us remember that the first step to solve any problem is talking about it."
The practice is most widespread in poor and developing countries. Some countries, including Vietnam and Bangladesh, where more than 30 per cent of their populations relieved themselves in open areas in the early 1990s, ended the practice entirely in 2012.
However, open defecation lingers in dozens of other countries.
In India an estimated 600 million people – more than half the population – defecate without using a toilet or latrine. The nationwide problem has prompted new Indian Prime Minister Narendra Modi to declare his support for "toilets before temples" during his campaign.
"If we could end open defecation in just 10 countries, we would see the numbers of people affected drop by 80 per cent," Eliasson said, noting that the end of the practice could mean a direct reduction of 36 per cent in deaths due to diarrhoea for children under 5.