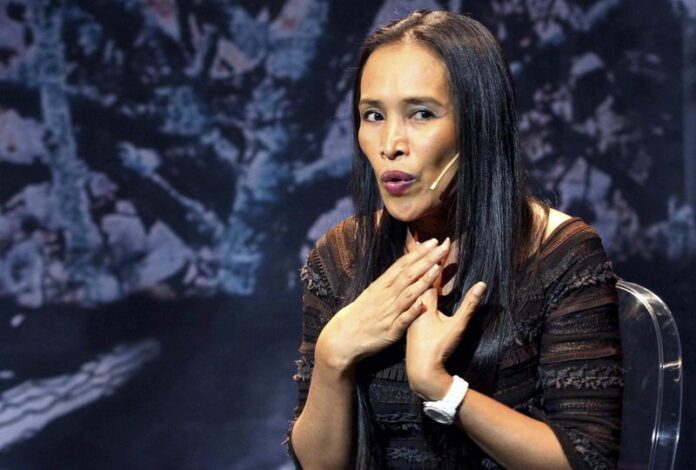 PHNOM PENH (DPA) — Sex trafficking activist Somaly Mam resigned from her foundation amid allegations that she fabricated significant parts of her personal history of abuse, news reports said Thursday.
In an autobiography, numerous TV appearances and articles, Mam claimed a background of abandonment and abuse before being sold into sexual slavery as a teenager.
But a recent Newsweek report cited several people in her home village who remembered her attending school there until she was 17.
Her resignation was accepted following an investigation by the law firm Goodwin Procter LLP after the report, Somaly Mam Foundation executive director Gina Reiss-Wilchins said Wednesday.
The Newsweek report ran on the cover of the May 21 edition, under the tagline "Somaly Mam saved countless girls in Cambodia. Does it matter that key parts of her story aren't true?"
It also reported inconsistencies in the story of Long Pros, a member of Somaly Mam's organization who appeared on Oprah Winfrey's talkshow on US television and was profiled in the New York Times in 2009.
Long Pros had never been sex trafficked as she claimed, it said, and she did not lose her eye to an angry pimp but to surgery for a tumour when she was 13, the report cited family members as saying.
The foundation said it would remove Long Pros "from any affiliation with the organization or our grant partner, but will help her to transition into the next phase of her life."
Mam's foundation and its partner organization AFESIP have "touched the lives of over 100,000 women and girls" through clinics, safehouses, and education programs, Wednesday's statement said.
But it has also come under increasing scrutiny in recent years, starting with a series of articles in the Cambodia Daily in 2012.