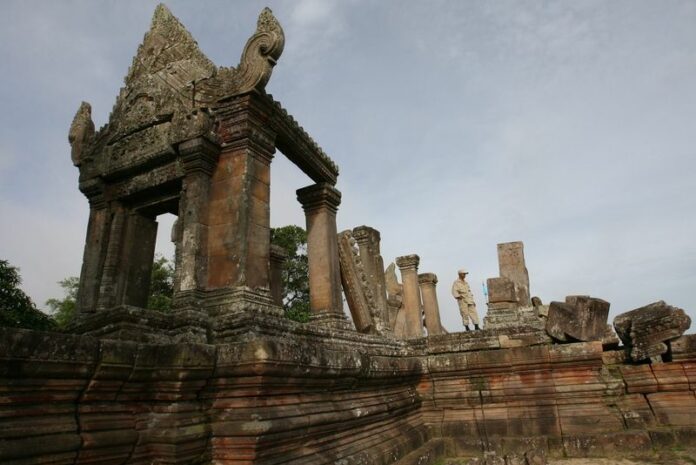 PHNOM PENH (DPA) — Cambodia has demanded that Thailand tear down a fence it says Thai forces erected last week on disputed border land near an 11th-Century temple, local media reported Monday.
The fence was erected on Wednesday and "violated the MOU (memorandum of understanding) from 2000" over the Preah Vihear temple site, foreign affairs spokesman Koy Kuong told The Cambodia Daily.
The 2000 agreement "says that the area has to remain status quo, meaning that there can be no development in that area," he was reported as saying.
Thailand's ambassador to Cambodia could not be reached for comment Monday.
While the temple complex falls inside Cambodia, there has long been a dispute with Thailand over ownership of an area of border land adjacent to it.
In November, the International Court of Justice in The Hague ruled that Cambodia's sovereignty extended to all of the natural promontory bearing the monument, but rejected Cambodia's claim to a nearby hill.
But the ruling did not map out what it meant by natural promontory, essentially leaving it to Thailand and Cambodia to decide on the ownership of most of a 4.6-square-kilometre plot of land adjacent to the temple that was the source of clashes in 2008.
Both countries accepted the court's decision peacefully as the sometimes fractious relations had improved since Yingluck Shinawatra became Thailand's premier. Cambodian Prime Minister Hun Sen is close friends with her brother Thaksin.
The fence was allegedly erected shortly after the ousting of Yingluck and a military coup in Thailand in May.