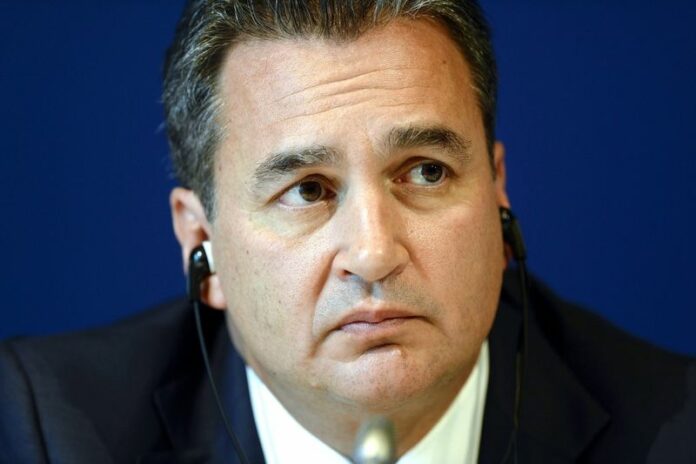 SYDNEY (DPA) — Australia's 40-million-dollar campaign to host the 2022 World Cup is being examined by FIFA's chief investigator, a report said Tuesday.
Football Federation Australia's former corporate affairs manager Bonnie Mersiades has been interviewed by New York-based investigator Michael Garcia over the methods used to seek support from international football bosses, the Sydney Morning Herald reported.
Garcia also interviewed former FFA chief financial officer Ian Lewis, whom the paper said left the federation in 2010 after expressing concerns that he was not allowed to oversee the bid expenditure.
The FFA failed to call in Australian police to investigate findings of an inquiry last year that concluded the allegedly corrupt FIFA official Jack Warner stole 462,000 dollars in Australian bid funds he had requested to upgrade a stadium in Trinidad, the paper reported.
Mersiades told the paper she believed the federation did not report the alleged theft of its funds to police in order to conceal the tactic of giving "international development grants" to corrupt football bodies while seeking their vote.
"The revelations in the Sunday Times about the way Bin Hammam used hospitality, gifts, perks and upgrades of stadiums to win bid support has parallels with the manner in which Australia used some of its funds during its bidding campaign," the paper quoted her as saying.
"Just look at the FFA funds that landed in Warner's account and which have never been recovered."
The inquiry was conducted in 2013 by the Confederation of North, Central American and Caribbean Association Football integrity committee.
An FFA spokesman said the alleged theft by Warner was not reported to police because the Australian organization was awaiting the outcome of the current FIFA inquiry before pursuing the matter.