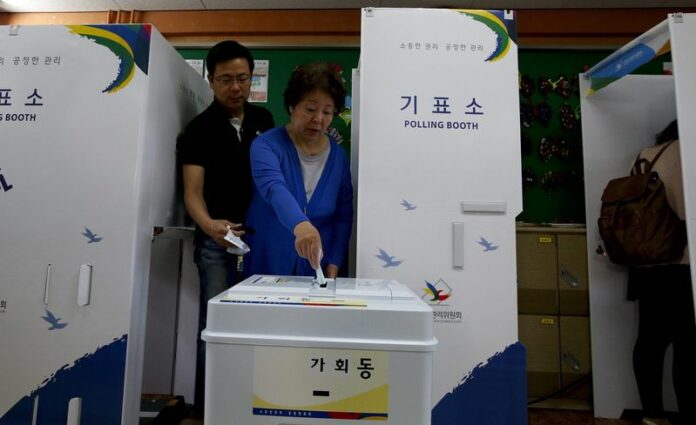 SEOUL (DPA) — South Koreans headed to the polls Wednesday in the first nationwide vote since public anger erupted over the Sewol ferry disaster in April.
Leaders of the ruling conservative Saenuri Party have called for voters to give it another chance in the local and municipal elections, after confidence in President Park Geun Hye's administration plummeted due to the fatal ferry accident.
Saenuri campaigned on a promise to fix social problems that it said were revealed through the ferry tragedy, South Korea's Yonhap News Agency reported.
The largest opposition party, New Politics Alliance for Democracy, called for voters to make a judgement on the government, saying it had failed to protect South Korean lives.
The campaign was dominated by pledges to improve public safety, Yonhap said.
Nearly 4,000 officials, including 17 metropolitan mayors and provincial governors are set to be chosen, according to the country's election commission.
About 300 people, mostly high school students, died in the sinking of the Sewol ferry on 16 April.
Prosecutors said Tuesday that the fugitive owner of the Sewol had applied for asylum at two foreign embassies in Seoul, local media reported.
Owner Yoo Byung Eun applied for political asylum in France and Canada but they rejected the request, newspaper Chosun Ilbo reported.
His family owns properties and businesses in France and Canada, the report said.
Police raided Yoo's son's apartment in Seoul on Monday, and his daughter was arrested in Paris last month, the report said.