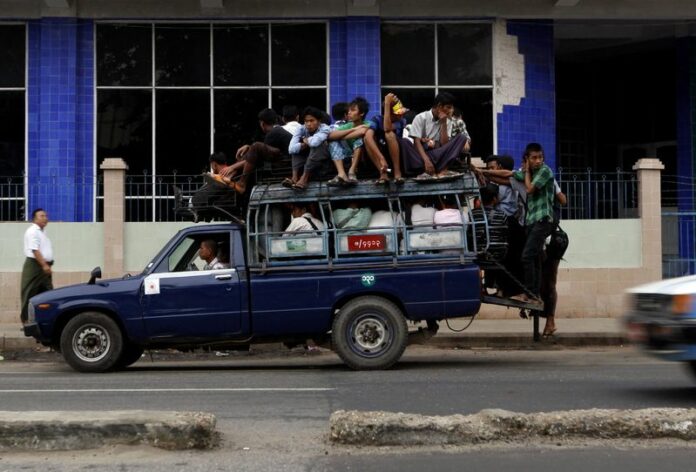 YANGON (DPA) – Buses in Myanmar's largest city Yangon are to have female conductors for the first time, to improve the quality and safety of service, officials said Tuesday.
"We believe women are more suitable as conductors because they are more patient with commuters," said Myint Aung, a senior official at the Road Transport Administration Department.
The transport authorities have hired 19 women to be conductors, the department said, as part of a campaign to improve public transport.
"Its more difficult to regulate male conductors because after decades on the job they have become habituated to slack discipline," he said.
The hiring of women conductors is to address reported poor service and incidents of harassment on the city's crowded public transport.
The department is also hiring women drivers in response to rising accident rates.
Over the past five months there were 122 road accidents in Yangon, leaving 41 dead and 358 injured, according to state media.
There are currently 6,600 buses operating 352 routes in the former capital, Myanmar's largest city, estimated population 7.8 million.
Poor discipline among transport system staff is a main cause of congestion and accidents in Yangon, the Japan International Cooperation Agency said in a report last month.
The agency is working with city authorities on an urban transport plan which includes a new bus system, improved parking and training local officials in traffic and transport management.