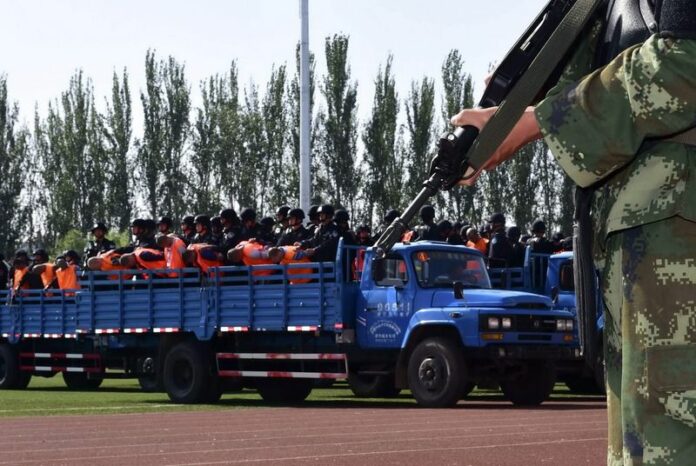 BEIJING (DPA) — Two courts in China's far-west region of Xinjiang jailed 113 people for terrorist activities and related offences, state media reported Monday.
Four were handed life sentences, local official website Tianshin.net reported, as China continued a crackdown against militants blamed for recent attacks in the region.
Many of the accused were sentenced on charges of membership of a terrorist organization, inciting racial hatred and separatism.
The Chinese government said last week it had made 380 arrests and busted 32 "gangs," since a series of high-profile attacks blamed on Uighur separatist groups.
Thirteen people were executed earlier this month after being convicted of terrorist offences.
Also on Monday, Chinese prosecutors said four people would stand trial on terrorism charges for an attack at a railway station in Yunnan province.
Nearly 30 people were killed and over 100 injured when a group of assailants attacked commuters with knives.
The mostly Muslim Uighurs in Xinjiang complain of religious and cultural discrimination by the authorities.