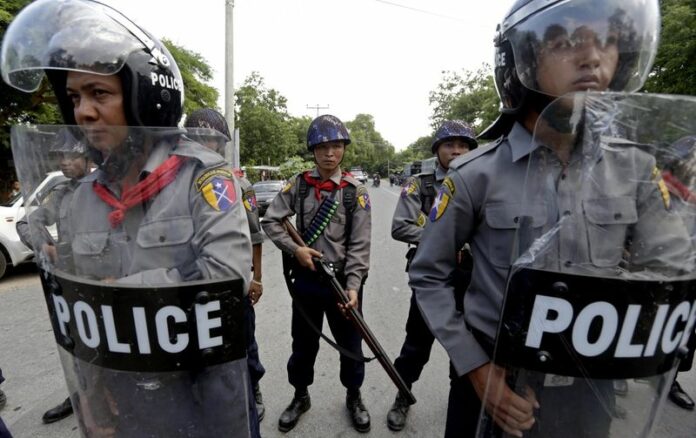 YANGON (DPA) — Myanmar authorities were holding more than 300 people, police said Monday, after two days of clashes between Buddhists and Muslim communities in the central city of Mandalay.
A total of 362 people were arrested between Tuesday and Sunday, most of them for breaking the curfew imposed after clashes that left two dead and over a dozen injured, police said.
Sixteen of them were suspected of involvement in the killings, but the principle suspects in the deaths were not among those detained and were still being sought, the statement said.
Authorities imposed a partial curfew from Thursday in six of the city's townships, and thousands of security forces were deployed, state media reports said.
Public gatherings, marches and speeches were banned, in addition to the imposition of a curfew from 9 pm to 5 am.
The violence followed allegations that two Muslim brothers who own a teashop raped a Buddhist female member of staff the previous weekend, media reports said.
Muslims account for around 10 per cent of Myanmar's estimated 60 million people.