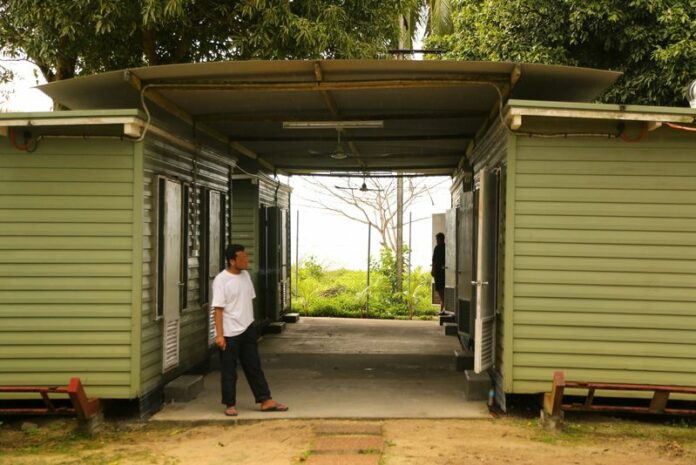 SYDNEY (DPA) — Twelve mothers seeking asylum in Australia attempted suicide in the hope their children would be admitted to the country as orphans, it was reported Wednesday.
The women were being held at the Christmas Island detention centre, which is on Australian territory, the Sydney Morning Herald newspaper reported
They attempted suicide after being told they would be transferred to Australia's offshore camps on the island nation of Nauru or on Manus Island in Papua New Guinea, the newspaper said, quoting independent sources
Christmas Island shire council president Gordon Thomson said the women believed that if their babies were born in Australia they could not be sent anywhere else
"They are saying the babies have a better chance at life if I am dead," Thomson told the newspaper
Jacob Varghese, a lawyer representing 72 babies of asylum seekers, said the mothers became distressed when told they would never be allowed to settle in Australia
Varghese told the Sydney Morning Herald that one tried to hang herself while the others cut themselves with glass
The Refugee Council of Australia says more than 1,100 children are being held in detention centres, including 208 on Nauru
Asked about the report in a television interview early Wednesday, Abbott said the account was "harrowing" but his government would not give in to "moral blackmail.
"No Australian government should be subjected to the spectacle of people saying: 'Unless you accept us, I am going to commit self harm'," Abbott told Channel Nine.