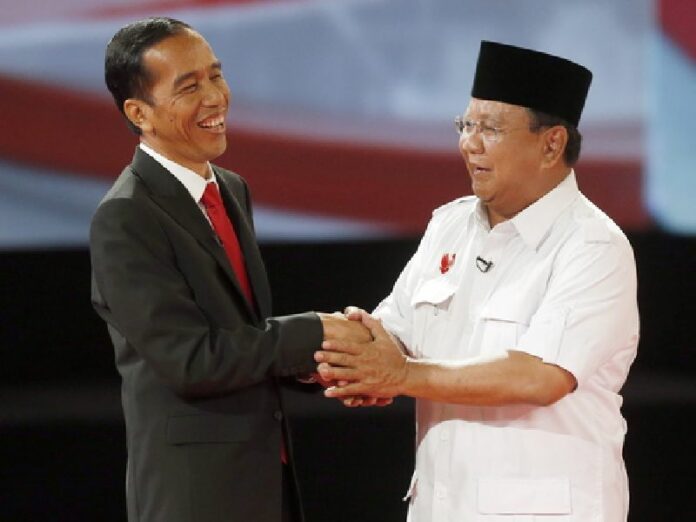 By Ahmad Pathoni, dpa
JAKARTA (DPA) – Indonesians were voting for a new president Wednesday, with a choice between a popular but less experienced governor, Joko Widodo, and a former general and successful businessman, Prabowo Subianto.
Polling stations opened at 7 am in each of the country's three time zone, with voters in the easternmost province of Papua the first to cast their ballots.
The latest opinion polls suggested a tight race, with Joko leading by a small margin.
"I vote for Jokowi," said a smiling 29-year-old Shinta Marlina at a polling station in Central Jakarta, referring to Joko by his more common nickname.
"It's time for us to have a president from the people," she said, referring to Joko's humble beginnings and folksy style.
Some 190 millions are eligible to vote in the third direct presidential election since the fall of dictator Suharto in 1998.
Nearly 480,000 polling stations have been set up across the archipelago. Ballots boxes were transported by motor vehicle, boat and even horse.
More than 350,000 police and 23,000 soldiers have been deployed to provide security during the poll.
Opinion polls released on the eve of the election suggest Joko leading by a few percentage points, making the race too close to call.
Joko's poll lead over Prabowo had been as high as 30 per cent earlier this year, but it evaporated as Prabowo mounted a slick and aggressive campaign.
Joko was a little-known local politician before he joined the race to become Jakarta governor in 2012. He has earned admiration for hands-on leadership and an ability to connect with ordinary people.
Prabowo, who once was married to one of Suharto's daughters, has amassed a huge fortune as a businessman, and is seen as representing the country's elite old guard.
He styles himself as a strongman leader, but has been dogged by allegations of human rights abuses during his time in the military.