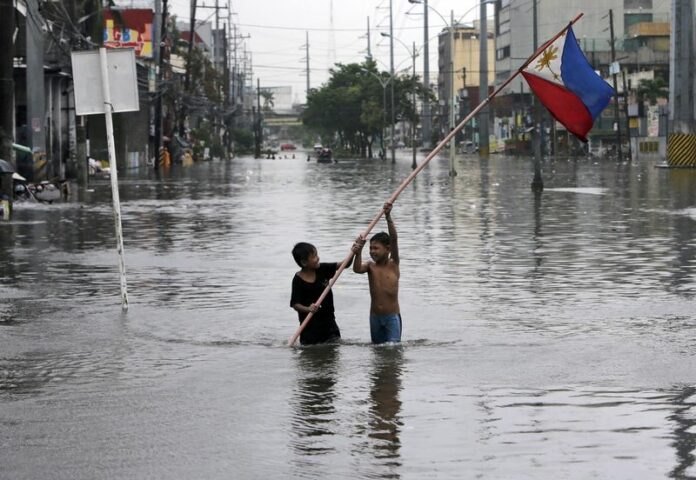 By Girlie Linao
MANILA (DPA) — ​The death toll in typhoon Rammasun in the Philippines has reached 60, officials said Friday, as a new storm threatened to bring more rains over the country's eastern provinces.
The weather bureau said tropical storm Matmo would bring moderate to heavy rains as it moved closer to the country from the east. It was packing winds of up to 65 kilometres per hour (kph) and gusts of up to 80 kph.
More than half a million people were displaced by the strongest cyclone to hit the country so far this year, which knocked out power in the affected areas, including Manila.
While electricity was restored in most parts of the capital, more than 1.5 million people were still without power in provinces south of Manila and in the eastern Bicol region, the distribution company said.
The affected areas were also experiencing rotating brownouts, it added.
Most of the deaths were caused by toppled trees, collapsed structures and other debris swept up by Rammasun's winds that peaked at 185 kph, the national disaster risk management agency said.
Other victims died from drowning, electrocution and heart attacks, the agency added.
Damage to agriculture and infrastructure were estimated to cost at least 3.65 billion pesos (84 million dollars), the agency said.
Rammasun struck as the country was still recovering from super typhoon Haiyan, one of the world's strongest cyclones, which killed more than 6,200 and displaced over 4 million people in November.