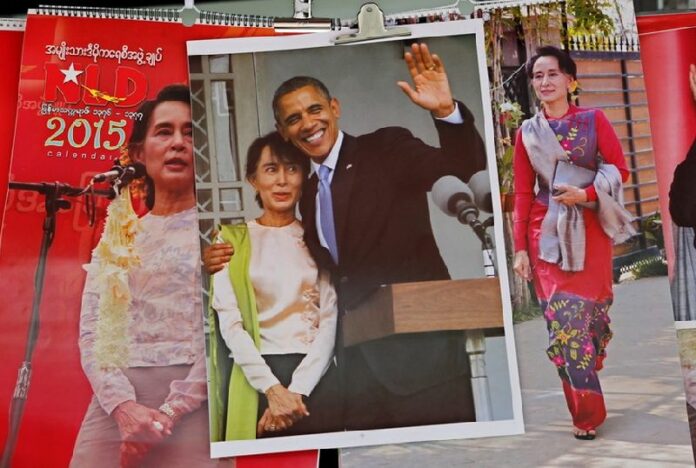 By Simon Lewis
YANGON (DPA) — Barack Obama is to meet Myanmar opposition leader Aung San Suu Kyi in Yangon on Friday, amid a renewed debate over the pace of the country's political reforms.
Obama met Myanmar's President Thein Sein in the capital Naypyidaw on Thursday, calling for elections next year to be free, fair and inclusive.
The polls will likely also be discussed when Obama visits Suu Kyi at her lakeside villa, where until just four years ago she was kept under house arrest.
At present, Suu Kyi, who leads the popular opposition National League for Democracy, is not eligible to contest the presidency under the country's constitution.
The 2008 charter contains a clause barring those related to foreign nationals from the highest post in the government. Suu Kyi's late husband was British and her two sons are British citizens.
Suu Kyi is seeking support for a campaign to amend the constitution before the elections, but the still-powerful military retains a veto on changes.
During his visit, Obama has also raised concerns that Myanmar's transition from military dictatorship to democracy appears to have slowed, but government officials have defended the pace of change.
Obama met Suu Kyi on a landmark visit to Yangon two years ago, when he become the first sitting US president to visit Myanmar.