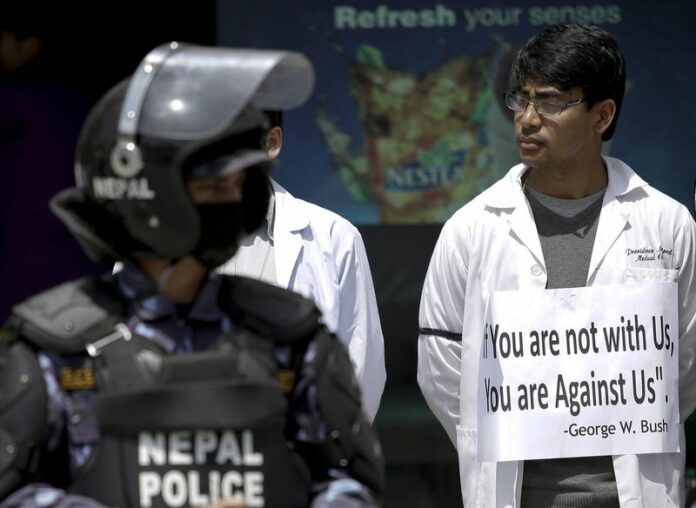 KATHMANDU (DPA) — Doctors in Nepal shut out-patient departments nationwide Wednesday in solidarity with a doctor who is on hunger strike demanding reforms, the Nepal Medical Association said.
An estimated 150,000 people were left without treatment by the move in support of KC Govinda, a senior surgeon at Kathmandu's Teaching Hospital, who is demanding more support for medical trainees.
The association said they would also close down emergency services if the government did not respond to KC's demands, including the establishment of an autonomous medical council, medical schools in rural areas and affordable fees for medical students.
"Unless you make medical education affordable, you cannot have skilled doctors and unless there are good doctors, patients will keep suffering," KC told Kantipur Television from his hospital bed on Tuesday. He has taken only water for 11 days.
He has also demanded that some allegedly corrupt officials be fired from Nepal's universities.
The government has said it would look into some of KC's demands.
It is the doctor's fifth hunger strike in six years. In 2009 he called for better safety for doctors in the workplace.
In January last year he demanded an end to political pressure on hospital appointments.
The government agreed to look into those demands, but KC went on strike again this month after authorities failed to take action.