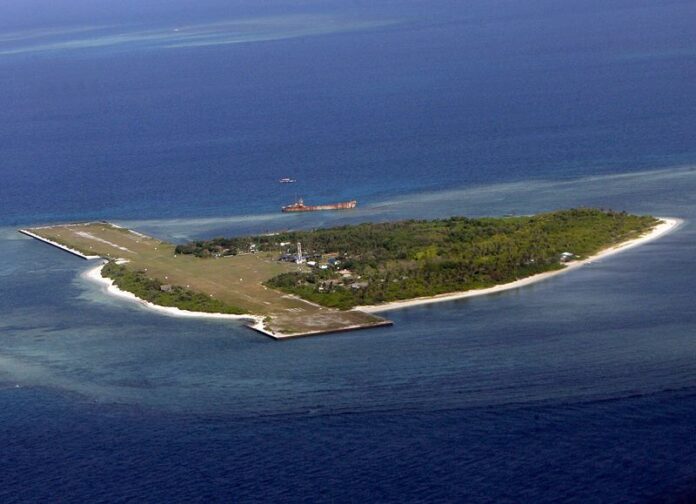 BEIJING (DPA) — China's land reclamation in the South China Sea will "be completed in the upcoming days," the Foreign Ministry said Tuesday, as the project has increased tensions in disputed areas.
China will now start to build facilities on the land, Foreign Ministry spokesman Lu Kang said.
"Apart from satisfying the need of necessary military defense, the main purpose of China's construction activities is to meet various civilian demands and … better perform China's international obligations and responsibilities," he said.
Those include search and rescue, disaster prevention, scientific research, meteorological observation, environmental conservation, navigation safety as well as fishing management, Lu said.
China has drawn criticism for building airstrips and buildings on reefs in parts of the South China Sea far beyond its shoreline, including in territories administrated by its neighbours.
They include the Spratly Islands and the nearby Paracels, known to the Chinese as the Nansha and Xisha, respectively.
A US Department of Defense report on China's military power warned in May that emerging outposts on artificial islands could be used for surveillance systems, harbours, an airfield and logistical support.
The Pentagon report said China had reclaimed 200 hectares as of late December.
Lu said construction on the Nansha islands and reefs was "lawful, reasonable and justified."
He said China will "firmly work to safeguard its territorial sovereignty and maritime rights and interests at the same time as … working to resolve disputes through negotiation" with member states of the Association of South-East Asian Nations.
(Reporting by Joanna Chiu)