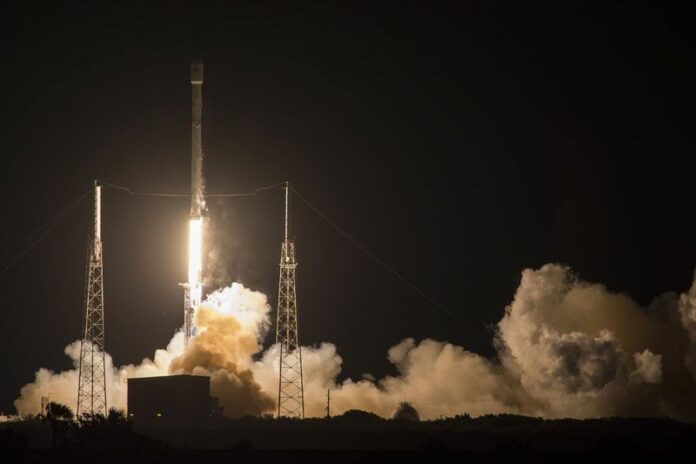 CAPE CANAVERAL, Fla. — SpaceX has done it again. For the second month in a row, the aerospace company landed a rocket on an ocean platform, this time following the launch of a Japanese communications satellite.
A live web broadcast showed the first-stage booster touching down vertically early Friday on the barge in the Atlantic, off the Florida coast.
The same thing occurred April 8th during a space station supply run for NASA. That was the first successful landing at sea for SpaceX, which expects to start reusing its unmanned Falcon rockets as early as this summer to save money and lower costs.
Because of the high altitude of this mission, SpaceX did not expect a successful landing. But it was wrong. As the launch commentator happily declared, "The Falcon has landed."
Story: Marcia Dunn / Associated Press