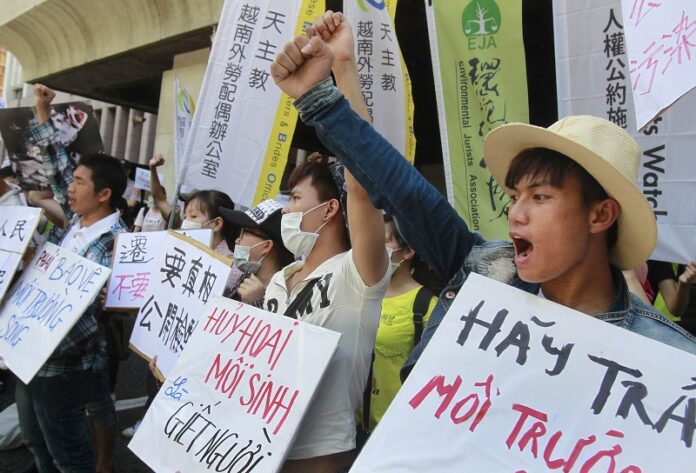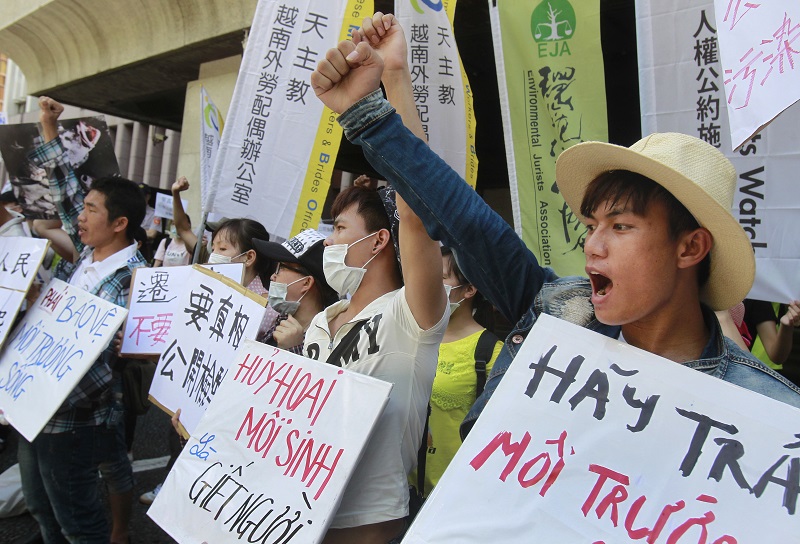 HANOI, Vietnam — A court in central Vietnam rejected lawsuits from hundreds of fishermen seeking compensation from a Taiwanese steel company for losses caused by its release of toxic chemicals that killed a large number of fish and caused one of the country's worst environmental disasters.
Catholic priest Dang Huu Nam, who helped the fishermen file the lawsuits at a local court in Ha Tinh province, said the court returned all 506 lawsuits citing legal regulations. He said the fishermen are preparing to appeal the decision.
The factory owned by Formosa Plastics Group acknowledged in June that it was responsible for the pollution that killed hundreds of tons of fish along more than 200 kilometers (125 miles) of coastline in four central provinces and pledged to pay $500 million in compensation.