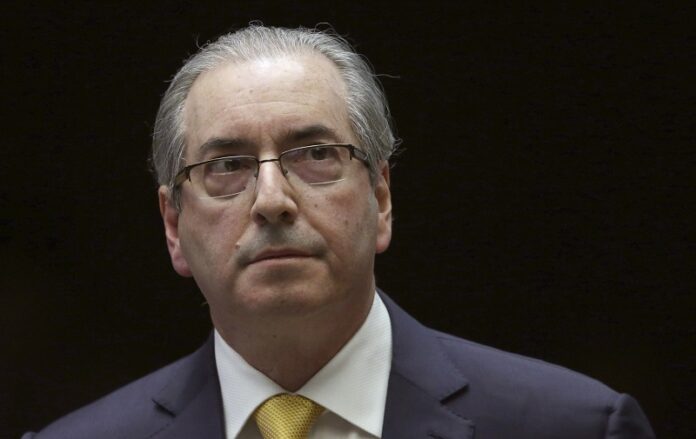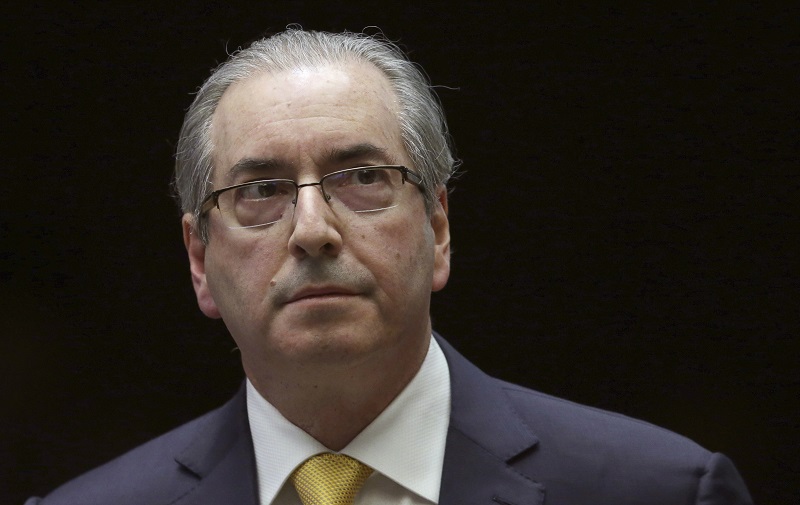 RIO DE JANEIRO — The powerful former speaker of Brazil's lower house who spearheaded the ouster of President Dilma Rousseff was arrested Wednesday as part of a sprawling graft probe involving state oil giant Petrobras.
Federal deputy Eduardo Cunha, who until recently was a key ally of new President Michel Temer, is accused of corruption, money laundering and tax evasion related to an oilfield purchase that Petrobras made in 2011 in the west African nation of Benin, among a series of other charges.
Prosecutors said in a statement that they requested Cunha's detention on the grounds that he represented a threat to the integrity of the investigation and was a flight risk. They also asked for bank accounts he holds totaling more than USD 60 million to be frozen.
Cunha was arrested in the capital, Brasilia, and was taken to the southern city of Curitiba, where Judge Sergio Moro is presiding over many of the Petrobras cases. In a statement, the former lawmaker said the arrest was "absurd."
The ex-speaker faces multiple ongoing investigations and has been accused of accepting millions of dollars in bribes for himself and other politicians. Cunha denies all the allegations and has said he is the target of a witch hunt for being an adversary of Rousseff's Workers' Party.
Cunha launched impeachment proceedings against Rousseff in December when he was speaker of the Chamber of Deputies, accusing her of violating budget rules.
That led to a Senate vote to remove her from office in August. By that time, corruption allegations already had forced Cunha was forced to resign as speaker. Last month he was stripped of his congressional seat — along with the legal protections against prosecution that come with elected office in Brazil.
Cunha then began publicly criticizing Temer, his erstwhile ally, and Cabinet officials. He announced he would write a tell-all book about the impeachment with the first excerpts to be published in November.
Analysts have said that if Cunha cooperates with prosecutors, he could potentially bring down others in the Petrobras case and create more headaches for the government.
Maria Herminia Tavares de Almeida, a political science professor at the University of Sao Paulo, said Cunha's arrest shows that the Petrobras probe, which has already snared some of Brazil's richest and powerful figures, still threatens others.
"Cunha was an obvious target," de Almeida told the Associated Press. "Many feared that the investigations on Petrobras would be about to end or that they would focus only on the Workers' Party, but today shows that there is a bigger picture."
Following the arrest, Temer's office said the president had cut short a trip to Japan and was expected to be back in Brasilia on Friday.
Congress was expected to have a busy schedule this week, but deputy speaker Waldir Maranhao, an ally of Cunha, suspended Wednesday's session after the news broke.
Swiss officials have confirmed bank accounts there in Cunha's name, with media reports putting their value in December at 2.4 million Swiss francs (USD 2.5 million).
"I hope the Swiss gives us that money back," said doorman Francisco Aldo, a resident of central Rio. "Cunha is a big fish, but all that I hope is that he snitches on all the others that made him so big. Corruption in Brazil is far from over."
Story: Mauricio Savarese