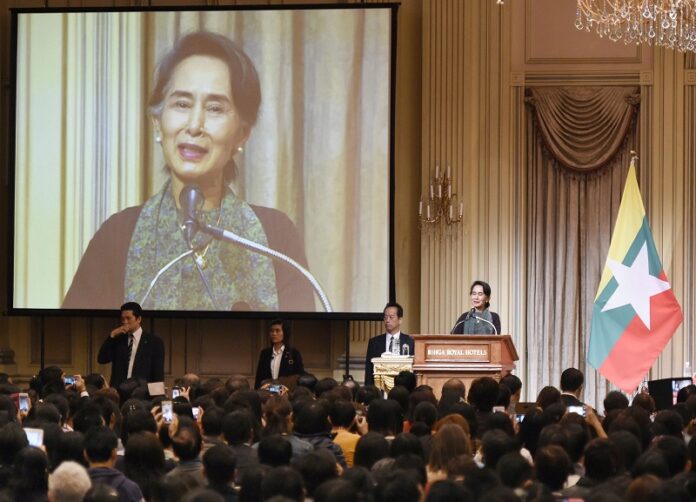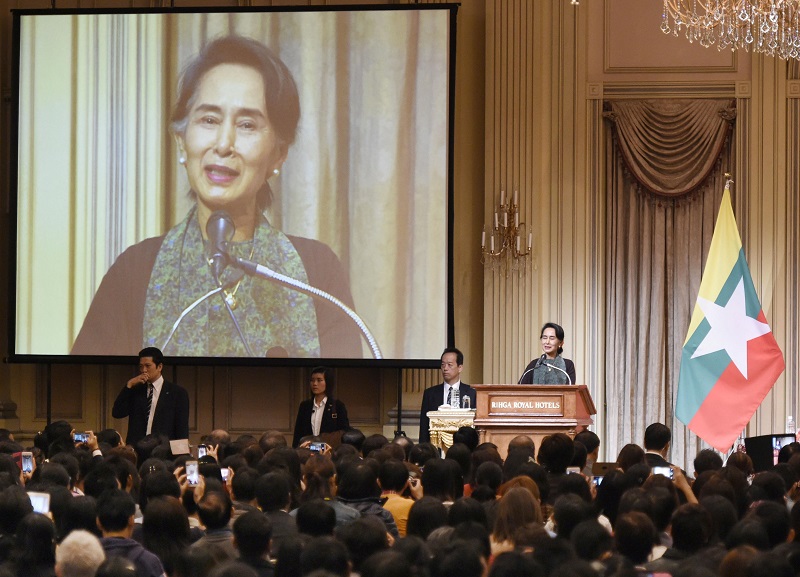 TOKYO — Myanmar leader Aung San Suu Kyi received a passionate welcome Wednesday by hundreds of her countrymen in Japan, where she sought their support for promoting development of their country.
Suu Kyi told the audience at a packed meeting in Tokyo that hardworking people could help improve Myanmar's image and encourage foreign investment.
It takes time to reform the Myanmar government, but she is continuing to work on it, Suu Kyi said, asking that her people do utmost to help the country become one that receives respect from the international community.
Many Myanmar residents in Japan had fled their country during more than five decades of military rule, which ended when Suu Kyi's party took power more than five months. But despite recent political changes, many of them say they are still cautious.
Suu Kyi arrived late Tuesday for a five-day visit amid growing international pressure on her government to get a grip on violence against the persecuted Rohingya Muslim minority following reports of army attacks on the civilian population.
She didn't mention the issue at the meeting.
Myanmar government officials deny the reports of attacks, and presidential spokesman Zaw Htay said Monday that United Nations representatives should visit "and see the actual situation in that region." The government has long made access to the region a challenge, generally banning foreign aid workers and journalists.
Suu Kyi will meet Japanese Prime Minister Shinzo Abe later Wednesday and sign Japan's economic and humanitarian assistance agreements.
During her visit, she will also meet with business leaders to seek investment in Myanmar. She will also travel to Kyoto to be awarded an honorary doctorate from Kyoto University, where she was a visiting scholar for one year.
Story: Mari Yamaguchi