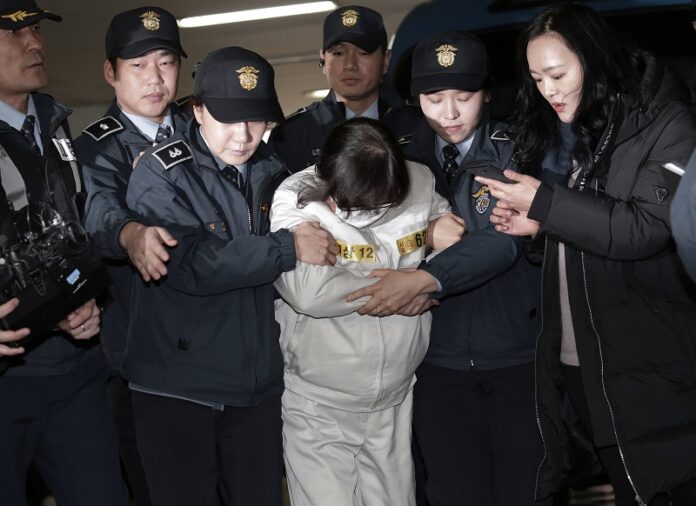 SEOUL, South Korea — South Korean prosecutors said Monday the daughter of the confidante of disgraced President Park Geun-hye has been arrested in Denmark and authorities are working to get her returned home in connection with a huge corruption scandal.
Park was impeached last month by lawmakers amid public fury over prosecutors' allegations that the president conspired to allow her longtime friend, Choi Soon-sil, to extort companies and control the government.
Denmark police arrested Choi's daughter, Chung Yoo-ra, on the weekend on charges of staying there illegally.
South Korea had asked Interpol to search for Chung because she didn't return home to answer questions about the scandal.
South Korea's Yonhap news agency reports that Chung, a former member of the national equestrian team, allegedly took advantage of her mother's relationship with Park to get unwarranted favors from Seoul's Ewha Womans University.