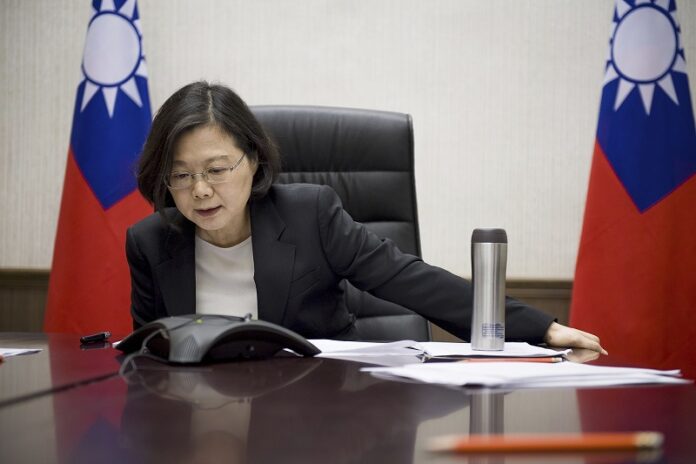 BEIJING — Taiwan has protested after Vietnam sent four of its nationals accused of fraud to China, saying they were denied visits by Taiwanese diplomats and forcibly sent to the mainland under pressure from Beijing.
Scores of Taiwanese have been arrested around the world in the past year in connection with vast telecoms fraud scams targeting Chinese. Countries including Malaysia, Cambodia and Kenya have recently deported Taiwanese suspects to China, in deference to Beijing's claim to sovereignty over the self-governing island.
Taiwan has vigorously protested the deportations, saying it should be allowed to prosecute its own citizens. But it lacks diplomatic relations with many of the countries, which have close diplomatic and economic ties to Beijing.
The Taiwanese Ministry of Foreign Affairs said this week that it "regretted" that the Vietnamese government violated the principle of governments exercising their jurisdiction over their overseas nationals. The ministry said mainland officials obstructed Taiwanese attempts to look into the case and visit its citizens, and despite several meetings, Vietnam "forcibly sent the suspects to the Chinese mainland under intense pressure."
Beijing contends that Taiwan gives light treatment to the suspects, who are accused of extorting hundreds of Chinese by posing as bank or government officials. Chinese authorities say they should try the cases because their citizens are the primary victims and have been swindled out of millions of dollars.
China has upped pressure on Taiwanese President Tsai Ing-wen in recent months, suspending contacts with her administration and waging a diplomatic campaign to further isolate Taiwan after she refused to endorse Beijing's claim that Taiwan and the mainland are part of a single Chinese nation.