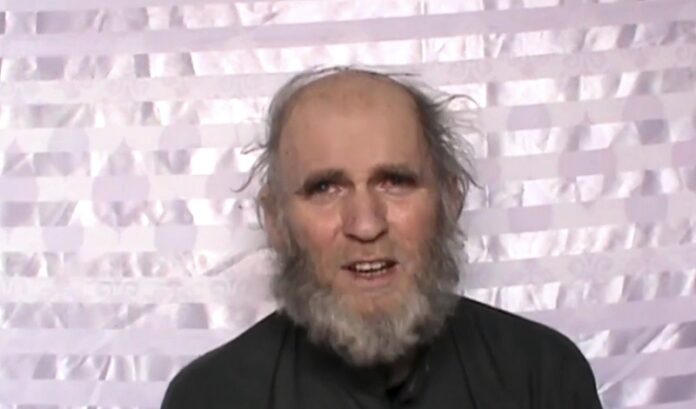 KABUL, Afghanistan — The Taliban released a video Wednesday showing an American and an Australian who were kidnapped in August, the first time they have been seen since their abduction.
The two men, an American identified as Kevin King and an Australian identified as Timothy Weekes, were abducted outside the American University of Afghanistan in Kabul, where they worked as teachers.
U.S. officials said in September that American forces had launched a rescue mission, but the captives weren't at the raided location.
In the video, sent to media by Taliban spokesman Zabihullah Mujahid, the pair appears pale and unshaven. They say they are speaking on Jan. 1. In the video, apparently delivering a message on behalf of the kidnappers, they ask U.S. President-elect Donald Trump to offer a prisoner exchange to secure their freedom.
State Department spokesman Mark Toner said U.S. authorities were studying the video and could not confirm its authenticity. He declined to comment on the case, citing privacy considerations, but he added: "Taking and holding civilian hostages is reprehensible and we condemn such actions in the strongest terms."
Australia's Department of Foreign Affairs and Trade issued a statement saying the "Australian government has been working closely with other governments to secure the release of an Australian man kidnapped in Afghanistan in August 2016." Citing a request for privacy from the man's family, and "in the interests of his own safety and well-being," Australian officials would not comment further, it said.