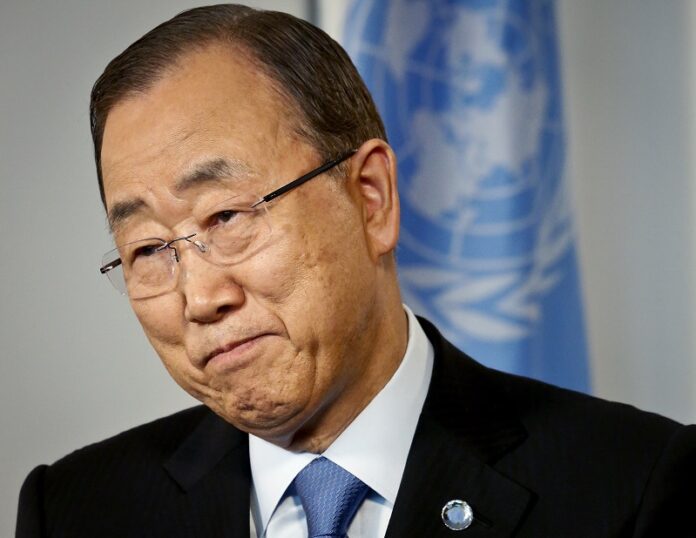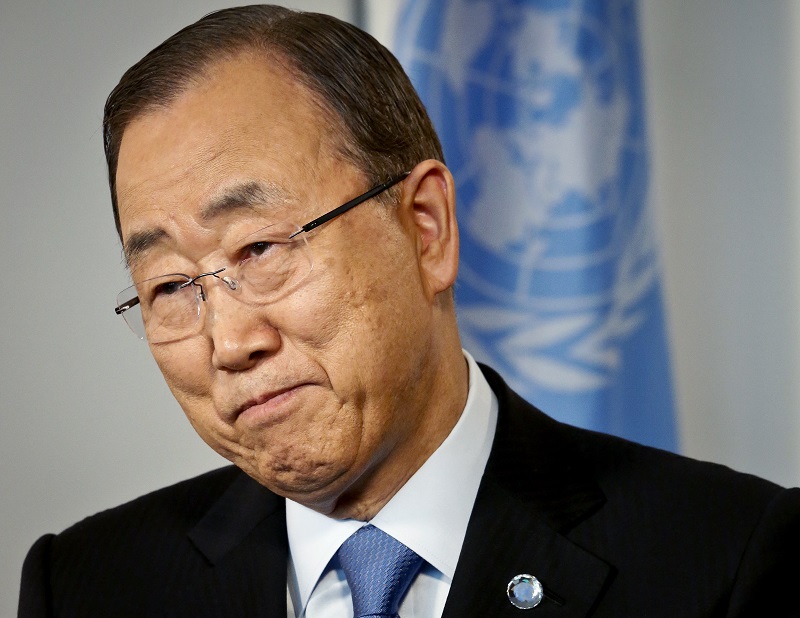 SEOUL, South Korea — Former U.N. Secretary-General Ban Ki-moon said Wednesday that he won't run for South Korea's presidency, a surprise announcement that removes a key figure in the scramble to replace impeached President Park Geun-hye and further stirs the country's already tumultuous politics.
The withdrawal of Ban, who had been considered the only major conservative contender, boosts liberal Moon Jae-in, who has enjoyed a comfortable lead in opinion surveys since Park was impeached in December.
Ban, during a hastily arranged news conference, said he had wanted to use his 10 years of experience as U.N. chief to resolve a national crisis and achieve unity. But he said his "pure patriotism" and pushes for a political reform were badly damaged by political slandering and by "various fake news" that targeted him.
He did not elaborate, but Ban has faced growing media questions about his political competence and about corruption allegations.
"I was also very disappointed by old-fashioned, narrow-minded egoistic attitudes by some politicians, and I came to a conclusion that it would be meaningless to work together with them," he said.
Politics in South Korea have been upended by a massive scandal involving Park and her confidante, which prompted millions to take to the streets in protest. Park's prime minister is currently the caretaker leader while Park is on a trial at the Constitutional Court, which is deliberating about whether to confirm Park's impeachment or restore her to power.
If she is thrown out, presidential elections, originally set for December, would instead be held within two months of any ruling.
Ban, a former South Korean foreign minister, had initially generated sizable interest in his home country after leading the United Nations and was widely seen as testing the political waters before announcing his candidacy.
But his approval ratings have been falling in opinion surveys on who should succeed Park. A survey released this week showed Moon, who lost the 2012 election to Park, had a 32.8 percent approval rating while Ban ranked second with 13.1 percent.
In the weeks following his return to South Korea on Jan. 12, Ban repeatedly denied allegations raised in the media that he took bribes from a businessman at the center of a corruption scandal that led to the suicide of former South Korean President Roh Moo-hyun in 2009. Moon served as Roh's presidential chief of staff.
Ban was also forced to defend himself over the criminal charges against two of his relatives, who have been indicted in the United States for plotting to bribe a Middle East official to influence the $800 million sale of a building complex in Vietnam. Ban has said he knew nothing about the alleged criminal activities of his relatives.
Story: Hyung-Jin Kim