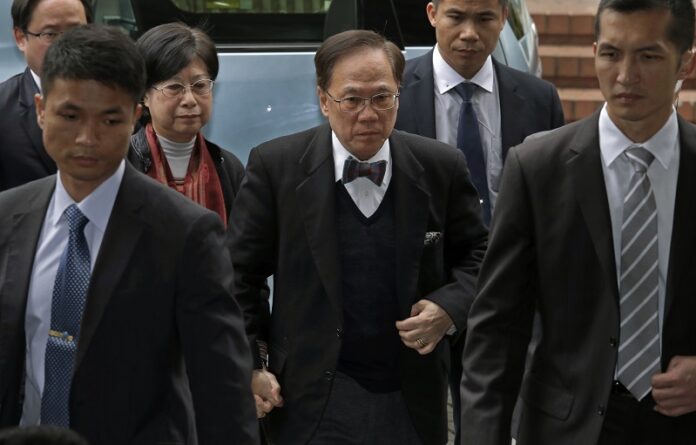 HONG KONG — A former leader of Hong Kong was sentenced Wednesday to 20 months in prison for misconduct over a luxury apartment in mainland China intended for his retirement.
Judge Andrew Chan said that he was going to sentence Donald Tsang to 30 months in jail but took off 10 months because of his good character and contribution to Hong Kong.
"Never in my judicial career have I seen a man fallen from such a height," Chan said as he handed down the sentence in a Hong Kong court. "However, it is not in dispute that the defendant has dedicated himself to public service for the past forty years."
Tsang was found guilty last week of one count of misconduct in office and not guilty on a second count.
Tsang, 72, served as Hong Kong's leader, or chief executive, from 2005 to 2012. He becomes the highest-ranking current or former official convicted of wrongdoing in the Asian financial hub, which prides itself on a reputation for clean governance.
It's one of several recent cases that have shaken public confidence and raised concerns about cozy ties between Hong Kong's leaders and wealthy tycoons.